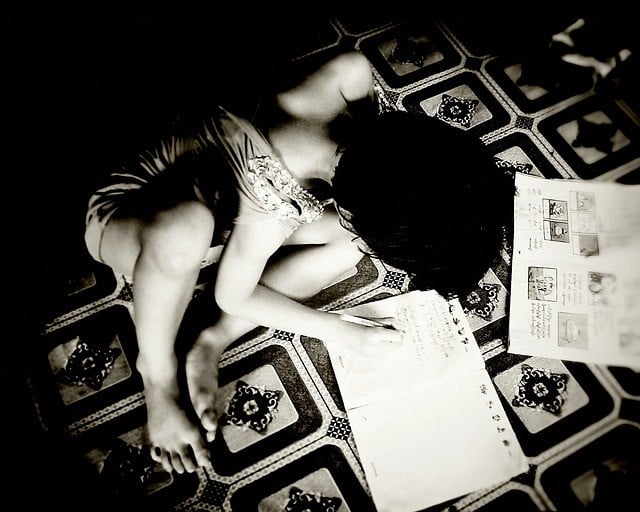 A few weeks ago I received what sounded like an urgent message on my Facebook wall, from a dear online friend Roslyn Tanner Evans, of Earth and Moon Design. It said, "Sent you a PM. You need to reply to it ASAP." Curious me, couldn't wait to find out why.
Seems she was inviting me to participate in what she called an "online blog tour" and needed to know tout suite, if I was in. I instantly said "Sure!", without thinking about it. Right after saying "Sure", I had a brief moment of quasi-fear, as reading the questions we were asked to answer about our personal writing process, I saw it might be challenging to define mine.
Sounds Simple Enough
The rules were pretty simple. Now up for the challenge and fully committed, I felt excited, not only to share a little bit about my writing but to rally three others, to pass the torch to. More about that later.
So here goes for me. A peek into how and why I write.
What Am I Working on Now?
Kind of an interesting question, as being a person who works a lot from imagination, inspiration, and intuition, I am always working on something. It's just that that 'something', doesn't always have a concrete form in the moment.
I am working on a couple of projects I can share more about, though. One is an ongoing exploration of life and golf. I personally have never played golf but am listening to an avid male golfer friend's captivating experiences, creating stories from them to publish as a book. A writing challenge I've adopted, "write what you don't know".
Not sure if or when this book project will be birthed to the world, however, it's a wonderful and interactive way to hone my ability to fully listen to someone and then write what I've heard. The listening fuels my imagination to then write what I don't know anything about.
Art + Writing to Unleash Creativity
Another project I'm involved in is with two dear friends and fellow Arscura-School for Living Art graduates. We all come to this collaboration with a writing background and now a therapeutic art background, so we're developing a workshop process that combines both art and writing in a social and interactive way to unlock creativity.
Knowing we humans are all hardwired for both language and creativity, I'm excited to introduce this to the world, to inspire more people to become comfortable exploring and unleashing their unique creativity.
How Does My Work Differ From Others of Its Genre?
Personally, I write non-fiction, drawing on experience, observation, and research, with my goal to have the reader feel like they are part of the conversation. Life to me is a conversation and the more people who engage in it, the more magical the conversation becomes.
Even my book, Confessions of a Middle-Aged Hippie, was written this way. I love conversations so much, using an interview format in my memoir (has anyone actually dared to do this before? I'm told No!) made perfect sense to me. Lots of things make perfect sense to me, even when no one else sees my way of seeing them. All the Air influence in my birth chart, perhaps.
Somehow I see connections in seemingly disparate pieces of information and I'm even surprised sometimes, how I can marry them together. This ability to synthesize and see correlations between unrelated things has become one of my writing trademarks. And I'm inspired to uncover the relationships between the unconnected bits. Everywhere in life.
Why Do I Write What I Write?
No choice, to be honest. I walk through life both observing and experiencing the world around me. A world where impulses and ideas stream to me, not necessarily in any sequential or logical order. Sometimes at lightning bolt speed and frequency.
I've heard that ideas find us, we don't find them. I truly believe that. Often I sit with these ideas or thoughts that find me, for days or weeks, until I become clear on what they are wanting to tell me and how I am ultimately meant to share them with the world. An exercise for me in practicing patience. One of my big life lessons. Then, intuitively I know when I'm ready to sit down and write. Often longhand, as I know this accesses a different part of your being. Coming from the heart and soul, not the head.
Writing as a Form of Expression
Writing has always been my go-to way of expressing myself. Having a powerful imagination, I was fascinated by words and reading from a very young age; reading to my kindergarten class, or to anyone who would listen. Writing is a natural progression from my early passion for words and reading.
I love playing with and making up new words too. As a Wordsmitherer, (one of those made-up words), writing is just what I do and part of who I am. The Conversational Sparkplug in me loves sharing too. I'm rarely at a loss for words. Can you tell?
The Feeling Writing Gives Me
Writing always exhilarates me. It often amazes me where what seems to come through me, is coming from. I'm captivated by the cosmos and meander around there all the time, plucking ideas to bring down to earth. Hence one of my monikers…Cosmic Meanderer.
The only way I feel I can be authentic in my writing, is to share myself in as vulnerable a way as possible. That's why I include my experiences and observations in the pieces I write. Others see me as a conversational storyteller or Raconteur.
With my rose-coloured glasses on, I move through life and see the humour in life's crazy situations. As a Whimsyist, at times, I do infuse my writing with this humour. At least I hope people hear the humour.
My hope is that by sharing my stories, others will see a reflection of themselves. Or even start to ask questions and be inspired to explore something new in their own life. That's me being a Complacency Shaker.
How Does My Writing Process Work??
There are two question marks after this one, as I honestly am not sure how it works. It is less a process that someone would understand, than a "non-process".  This is the one question I was most concerned about sharing my answer to. When I explored it a bit more, it occurred to me that perhaps a non-process is in fact also a process. An intuitive non-process sounds perfect to me!
What I don't do, is write every day. I do write in my head. I'm most comfortable having the pieces in place up there before I sit down to write. Sometimes a great theme or idea or title comes to me. The frustrating part of that is when I have no idea what else goes with that theme, or idea or title. I keep observing and staying open to see what shows up. Allowing it time to percolate.
Some might call this procrastination. I don't. I've learned to sit with it, to see if it stays with me and if it does, I know, (from lots of ongoing experience), that eventually, something unfolds. The timing is not always my timing. I've learned to trust it anyways. With patience, something always comes and magically, a new piece is born. That's it. Trust that something always comes.
Pass the Baton
That's my behind the scenes peek at how and why I write. Part of this blog hop was to invite three other people to share their process and keep the "hop" going.
This is the fun part where I get to introduce my three incredible writers. Being big fans and supporters of all these women, I'm delighted to pass my cheerleading baton over to these fabulous friends who freely share their wisdom, whimsy and wonderfulness with the world. Enjoy!
My Three Writer Friends
Karen Talavera is one of my very good friends who currently lives in Southern Florida.  We met a few years ago in Portland and the synchronicity of our connection has lasted long beyond that brief encounter at the World Domination Summit.  We've become "soul" friends and I know the fact that we truly get and support each other, will last into the future. Happy to have her here, as both my good friend and to share her journey and wisdom through the Accidental Seeker. Here's more about my soul sister Karen: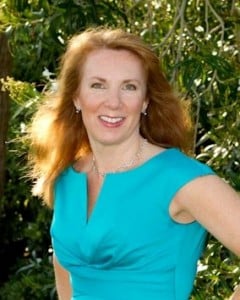 Karen is a self-described "Accidental Seeker" who stumbled upon a journey of self-discovery, spiritual exploration, and non-conformity after years of living the proverbial American dream.
A writer, entrepreneur, mother, and avid international traveler, she draws on the rich and often overlooked experiences of daily life to illuminate opportunities for awakening, share unique perspectives and highlight insights hidden in plain sight. She writes about these (and her challenges living them) on her blog The Accidental Seeker.
Karen explores personal growth, conscious evolution, and the pursuit of happiness and purpose through her own journey as well as reflections in the world at large. She's passionate about inspiring transformation in small, simple ways. Karen's writing has also appeared on Divine Caroline and Elephant Journal.
Next is one of my favourite "late bloomers", Michelle DeSpain, who I haven't met in person yet, but loved the minute we connected online when she called my book jacket "adorbs". Her passion and life wisdom shine through in everything she is sharing with the world…late bloomers or not. We both come from a music background and I plan to meet her, in her home town of Phoenix next time I'm there, to visit the new Musical Instrument Museum. You'll love her energy and enthusiasm!  Here's a little about Michelle: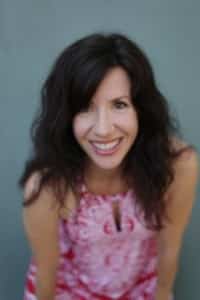 Michelle is Prima Bloggerina and Fearless Leader over at The Late Bloomer Revolution an online haven for those who believe that it's never too late to live their dreams. Each week, Michelle provides complimentary seeds of inspiration, humor, and mildly irreverent advice on how to awaken one's inner bloom.
In one of her former lives, Michelle played for a living by sharing the wonder of music and drama with young children. This fall, she returns to her teaching roots by creating a playful online classroom and e-course for the young at heart. Coming September 2014… The Happiness Habit™: 21 Days from Blah to Blissed Out.
Michelle invites you stop by and say hello at any of her cyber-locales. Her website: The Late Bloomer Revolution or on  Facebook or Twitter or Instagram  or Pinterest.  She's everywhere! 🙂
My third amazing woman, J. Clement Wall, spreads positivity and joy through her thought-provoking words and whimsical art. I became a fast fan and immediately loved her, the first time someone sent me her "There can never be too many badass, open-hearted hippie warriors of love" doodle. When I asked her if I could share her brilliance with my social media peeps, of course, she said "Yes". Everything she does truly speaks to me and resonates perfectly with who I am. We both stand for the same core values in the world too. Love and Peace and Art. Here's a peek into Judy's world: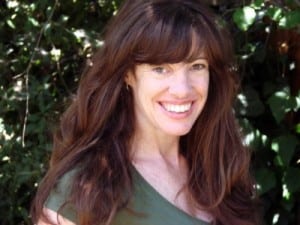 Judy Clement Wall is a San Francisco Bay Area writer and artist. Her short stories, essays, reviews, and interviews have been published in numerous literary print journals and websites such as Huffington Post, The Rumpus, Kind Over Mater, Life By Me, and Smith Magazine.
Her mission: make art, do work, and engage in shenanigans that inspire fearless love, soulful evolution, and wild creativity as a way of life.
You can browse her art at her Etsy store by clicking here and keep up with all her creative shenanigans at her website Judy Clement Wall.