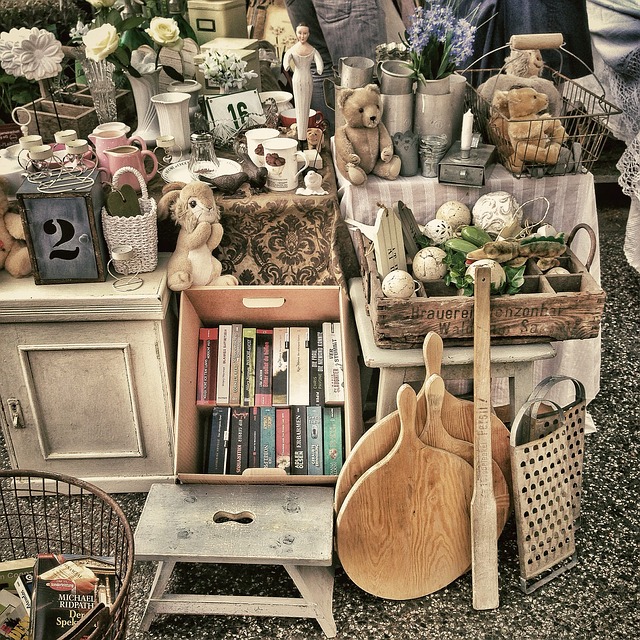 "One man's junk is another man's treasure". This well-known saying certainly sums up my quest to find new homes for many of my old things. Things that others might call junk, I still see as treasures.
For as long as I can remember, I've been a collector. It seems I'm in the majority, as collecting is a natural pastime for us human beings. According to Randy O. Frost, professor of psychology at Smith College and author of Stuff: Compulsive Hoarding and the Meaning of Things, "A passion for collecting is a healthy outlet and an activity that keeps people connected to the world around them. But it can become a deadly enterprise when it crosses the line into hoarding."
The numbers are a bit staggering. According to research reported in a Scientific American piece by Ferris Jabr, there are between 5 and 14 million hoarders living in the U.S., with some 75 cities now employing task forces dedicated specifically towards working with hoarders in their community.
Given that the average age of hoarders in published studies is 50, researchers were also surprised to learn that indications of compulsive hoarding can appear early in life. Between ages 11 and 15. The drive to collect is common in childhood. By age six, most children have begun a collection of some kind—coins, stamps, seashells, marbles, action figures. However, these collections rarely become so all-consuming that they interfere with a family's daily activities.
Studies show that the average age of hoarders is 50. However, indications of compulsive hoarding can appear early in life. #collecting #hoarding
Click To Tweet
Differences Between Collecting and Hoarding
What are the differences between being a collector vs. being a hoarder? Some people jokingly (I hope), have referred to my kind of collecting as hoarding, but there are very key distinctions. Both hoarding and collecting involve assigning special value to your possessions. Often value that goes beyond the physical characteristics of the object. To remain a healthy collector, however, your collection must not impede or interfere with your ability to function, or the use of the active living areas of your home.
Both hoarding and collecting involve assigning special value to your possessions. Often value that goes beyond the physical characteristics of the object. #collecting #hoarding
Click To Tweet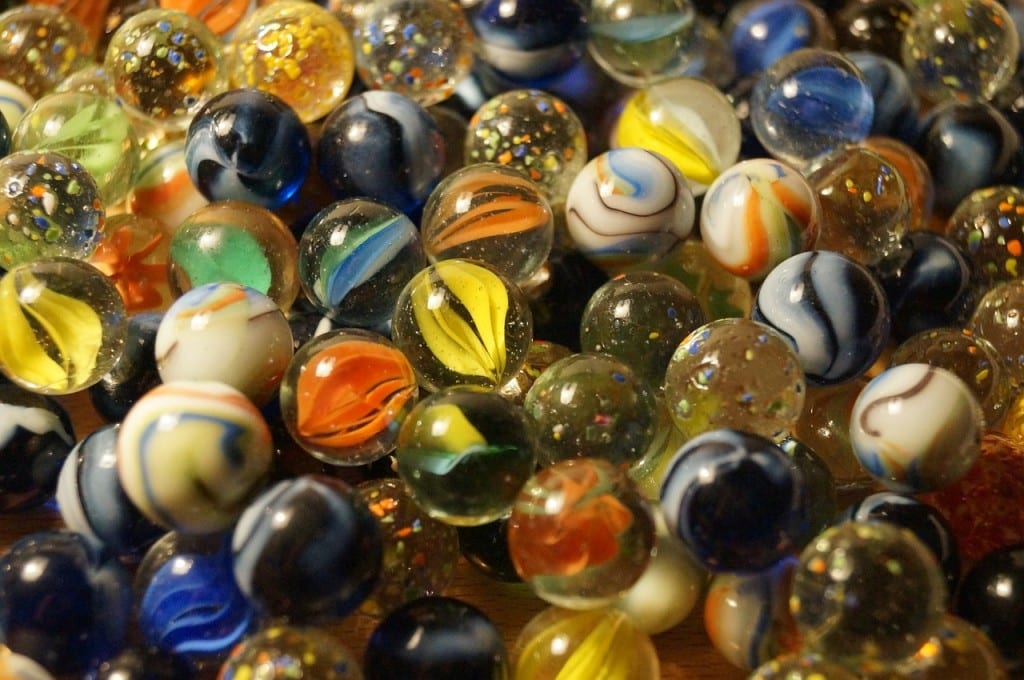 In Passionate Possession:  The Formation of Private Collections, University of California anthropologist Marjorie Akin explores why we collect, and reveals that people crave a connection to past memories.  Remember those old baseball card collections or marbles you cherished as a kid?
Akin reports that another reason people collect is to satisfy personal tastes. To show individualism through weird or unusual collections, and to fulfill the need to complete something. The desire to amass wealth and sell items for profit is another reason for collecting.
Why do people collect? To satisfy personal tastes and to show individualism through weird or unusual collections, while fulfilling the need to complete something. #collecting #individualism
Click To Tweet
A Collection is Never Complete
In my experience, I've discovered that a collection somehow never quite feels complete.
Take for example my collection of more than 450 elephants, which I talked about in my piece on saving the Toronto Zoo elephants. To me, this has become an incredible aesthetic collection, which I started back in the mid-1970s. Definitely no hoarding here, yet this collection appears to have no end in sight.
Others are equally amazed by its beauty and keep wanting to contribute to it by bringing me more. Elephants have arrived from all over the world, in all shapes and sizes, made out of every material imaginable. All well placed and displayed, they add character to my home.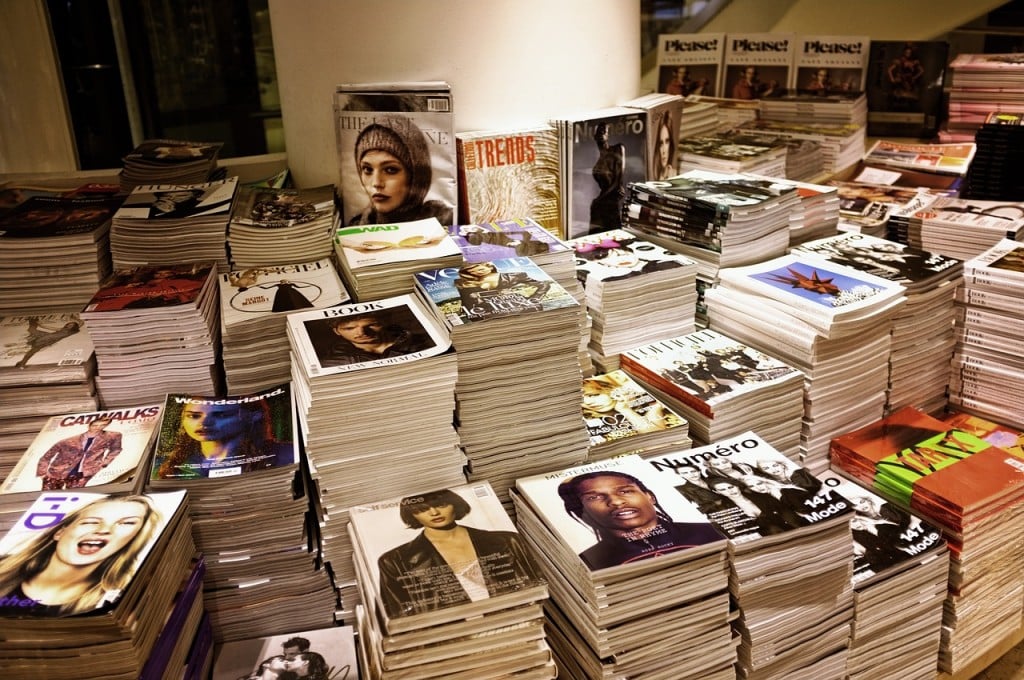 To be honest, I have collections of all kinds. I like to keep things that have sentimental value to me. Kind of like a human pack rat accumulating memories. When I put all my 1960s, '70s and '80s fashion magazines up for sale, one very serious collector quickly showed up. He was disappointed that the magazines were somewhat water damaged and therefore not collectible by his standards. He was kind, but strongly suggested I throw them out. Immediately.
Collector that I am, I couldn't bear to recycle them after all these years! Believing that they were valuable to someone, I reworded the ad and voilà. I found a writer/photographer who was delighted to buy these slightly soiled magazines. She saw them as the perfect addition to further her research and feed her lifelong passion, which she was turning into a book on style. I was thrilled they were going to someone who would value and use them.
Everything Old is New Again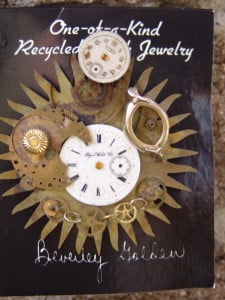 Before that, my antique bedroom set sold to a lovely Mennonite couple who are woodworkers and saw the workmanship in the sturdy old, almost impeccable set. The 1970s vintage leather couch and chair went to a young couple who were creating a spare room decorated retro style. They were excited to see the solid construction and truly loved its well-worn charm. Maybe it really is true that everything old is new again.
My years of designing jewelry using recycled antique watch parts left me with thousands—I do mean thousands—of individual parts that I wanted to go to someone who would appreciate them and actually put them to use. Enter a man studying the lost art of watch repair who bought a large part of the collection.
An enthusiastic art teacher who was struck by the incredible beauty of the pieces, bought the rest of my collection. She had already purchased thousands of buttons I'd amassed, (also during my designing days), to create Native button art with her high school students. Her delight and excitement reminded me of how I always felt when I found new additions to any of my collections.
New Uses for Old Things in Our Disposable World
It seems overconsumption has led to a society where so many of us seem to have too much "stuff"! Yet we continue to amass more. The issue continues to worsen as more and more people continue to add to their "collections".
There is no contesting that we live in a disposable world. Personally, I've always loved the idea of reusing, and recycling as much as possible, reducing my need to always be buying something new. With the glut of stuff we all seem to continue amassing, the idea of reducing, reusing and recycling stays top of mind. At least for me.
As we all are hopefully becoming more aware of the need to green our lifestyles, it's now less about talk and more about putting these principles into action. Finding ways old things can find new uses.
With the glut of stuff we all seem to continue amassing, the idea of reducing, reusing and recycling is a wonderful way to repurpose things headed for landfills. #recycling #repurposing #environment
Click To Tweet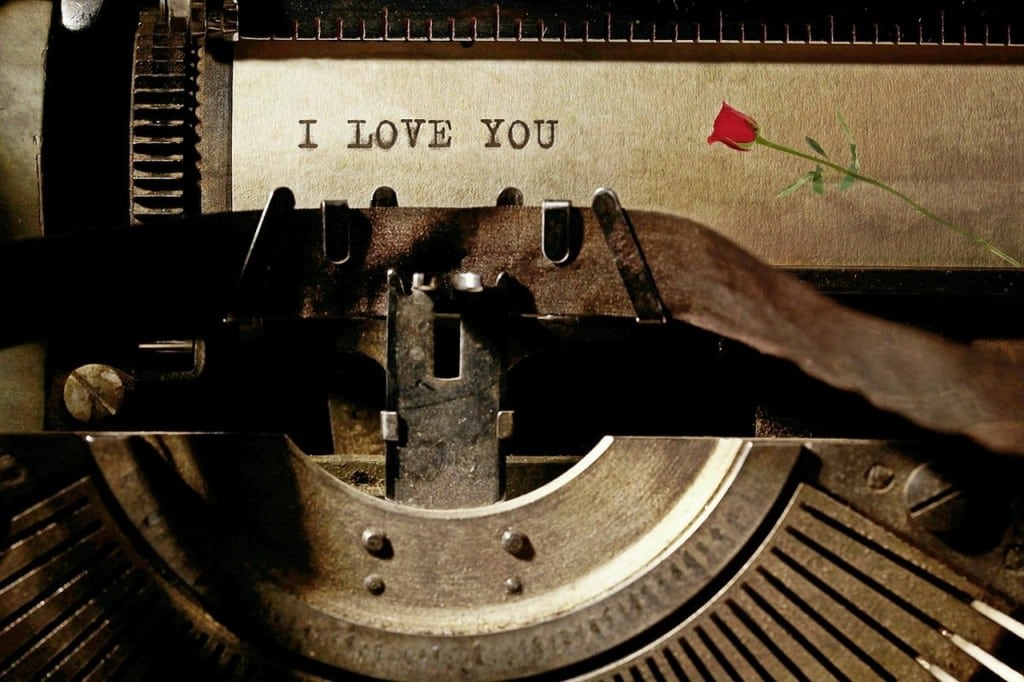 My basement is filled with lots more stuff, I admit. My friend told me that old-fashioned typewriters are making a comeback and that a store in New York that has been selling and servicing them for 52 years, is experiencing a boom. It's the younger generation who are rediscovering the typewriter, with "type-ins" becoming a new kind of social event.
Hmm, come to think of it, I still have my old Smith Corona portable typewriter from the 1970s in its original box. Maybe it's worth something to someone, too. Some things I know I may never give up. Like my collection of playbills! A favourite came from a 1964 trip to New York to see the original Broadway production of Funny Girl with Barbara Streisand.
Someone Wants What You Have
The bottom line is that it's possible to find someone who wants the things you no longer want. I'm always delighted to find new homes for these old things. And I've met some incredible people in the process. It's great hearing what my collections will be used for in the future. My treasures, are now their treasures, making it a little bit easier to let go at my end. Could I be making room for something new, some unknown collection of my future? Once a collector always a collector, I guess.
It's fascinating to hear about other people's collections. What do you or someone you know collect?