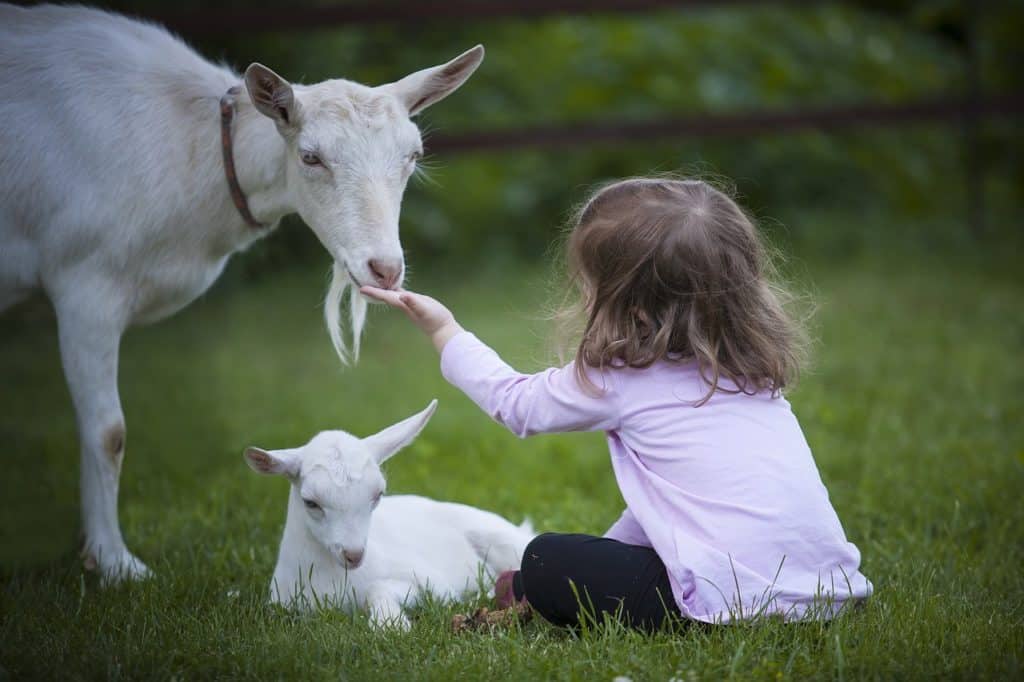 As I scrolled through an article on Big Think, a small box with the headline "Is Animal Cruelty the New Slavery?" jumped out at me. As an animal advocate, it was a headline I couldn't ignore, so I clicked through to the video by Evolutionary Biologist and Science Educator, Richard Dawkins.
The message struck a profound chord with me because my own awareness and concern for our planet's animals continues to deepen. It got me thinking about how animals, sentient beings like humans, are still viewed and treated in the world.
Saving the World's Elephants
As environmental and animal rights are both dear to my heart, there's definitely no shortage of causes to support these days. For as long as I can remember I have had a deep love and fascination with elephants and have been an active elephant crusader. Those who work to raise awareness about how elephants are (mis)treated in zoos, circuses and the wild, are heroes to me. 
The Elephant Sanctuary in Tennessee and newer on the scene, Global Sanctuary for Elephants in Brazil, are two of the extraordinary initiatives I support who are providing homes for retired or rescued captive elephants so they can live out their lives in a peaceful and safe haven.
When it comes to elephants in the wild, the David Sheldrick Wildlife Trust is respected and high profile because of their decades of inspirational work to protect, save and rehabilitate elephants and rhinos in Kenya. When I learned about ZEN (the Zimbabwe Elephant Nursery), a baby elephant orphanage, it struck me that so often we do not hear about those who are fighting for the rights of animals. People who, like me, believe humans must be the voice for the voiceless animals of the world. It's heartening to see that awareness seems to be on the rise everywhere.
Humans can be the voice for the voiceless animals of the world, to bring awareness and an end to animal cruelty. #animalcruelty #animalrights
Click To Tweet
The Many Voices for Farm Animals
Recently I'd found, or been found on Twitter, by several initiatives who are raising awareness about the cruelty inflicted on farm animals and in factory farming. Initiatives like The Barn Sanctuary and The Gentle Barn (who saved the cows who came to be known as the St. Louis Six after they escaped their slated death at a slaughterhouse), plus Mercy for Animals, The Humane League and Riley's Farm, kept coming up in my feed.
It was inspiring to have a conversation with Marla Riley of Riley's Farm and to hear her commitment to saving farm animals by buying them at auction. She is dedicated to encouraging people to consider keeping animals off their plates by going vegan. Even if that is one person at a time.
Ending Animal Cruelty — One Initiative at a Time
It had me wondering if there really are long-term solutions for humans and animals to live more equally, in harmony. The more I looked, the more I found the answer is a resounding "Yes". There are inspiring initiatives offering viable solutions to animal cruelty. Especially as animal cruelty is most often imposed primarily to satisfy our human desires. Consciousness seems to finally be shifting.
It's exciting to see how many inspiring initiatives there are offering viable solutions to stop animal cruelty! #animals #humanity
Click To Tweet
Here are a few to consider.
Modern Meadows, based in Brooklyn, New York, is committed to making 'leather in the lab' by working tirelessly to help create a future where humans make the material and the animals roam free.
Their team works to innovate new leather materials to "excite customers and do better for the planet." How? "Biology and materials science are our foundation, engineering and analytics our strength, and design our core. We're unlocking the capabilities of nature to solve our biggest sustainability challenges." Their products look amazing.
Beyond Meat is a plant-based meat company that is a leader in lab-grown meat. At first, it sounded weird to me. However, their products are proving to be a true game-changer for climate change and the animal agriculture industry.
They offer ethical eaters an opportunity to dine on actual meat without any animal suffering. Their products taste so much like 'real' meat, that carnivores remain unaware anything has changed. They sound amazing to me.
The Link Between Factory Farming, Health and Climate
It's been shown that eating large quantities of meat is unhealthy for us humans. Also for the planet. Why? Industrialized animal agriculture is reported to be the largest single contributor to climate change, responsible for more greenhouse gas emissions than the entire transportation sector. It's the culprit behind mass deforestation, water and air pollution too. Let's not overlook the horrors this industry perpetrates on animals either! The factory farming model is long overdue to change.
Industrialized animal agriculture is reported to be the largest single contributor to climate change. #climatechange #animalrights
Click To Tweet
According to a piece in One Green Planet, "Beyond Meat has been a pioneer in the space of plant-based protein, making the first-ever vegan burger that not only cooks, smells, and tastes like meat but is also sold in the meat case of the grocery store itself." Beyond Meat's burger is even included on the menu of TGI Friday's. In fact, actor and activist Leonardo DiCaprio recently invested in Beyond Meat.
DiCaprio isn't the only high-profile person fuelling this shift away from the animal agriculture industry. Recently eight of the world's billionaires invested in the fight to end slaughterhouses. Among those are Bill Gates and Sir Richard Branson.
Times Are Changing — Towards a Plant-Based Humanity
Things are definitely changing as awareness is being raised. One amazing statistic is that since 2014, veganism has risen 500%! Wow! Have you made the switch in your life?
Since 2014, Veganism has increased by 500%! A positive shift towards ending animal cruelty. #vegan #animalcruelty
Click To Tweet
One company in Queens, New York has. When Elmhurst Dairy found their customer demand was decreasing, they ceased their dairy operation after 90 years! What did they do next? They saw the declining demand for cow milk as an opportunity to become part of the growth explosion for plant-based milks.
They've dropped the dairy and renamed to simply 'Elmhurst'. They now produce their own range of healthy plant-based milks, offering four varieties: Almond, Hazelnut, Cashew and Walnut. They're made from only raw cold-milled nuts and simple ingredients. "No emulsifiers, thickeners, whiteners or frankenfood proteins" are used. Sounds delicious to me. Have you tried any of these nut milks?
Choosing Products that are Animal Cruelty-Free
Have you ever wondered how the products you use are tested to ensure they're safe for human consumption? Until recently, that was exclusively on animals being subjected to cruel and debilitating testing in labs.
PETA has been at the forefront of raising awareness and bringing change. Here's a list of seven ways you can help animals who are still being used in lab experiments. One easy way is buying products, especially cosmetics, that are free from animal cruelty. This is becoming easier to do now that more companies have stopped animal testing.
Hopefully, the information and initiatives shared leave you with some food for thought. The welfare of all animals depends on the daily choices we humans make. 
Have you made changes to your lifestyle to be more conscious and compassionate to animals?