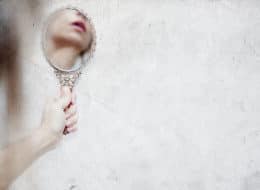 While flipping through a magazine not too long ago, a quote caught my eye. I cut it out and taped it to the piano in my family room. "Pretty isn't a look, it's a feeling." As a member of the well-populated boomer generation, aging and beauty is a big conversation in my world these days. Sometimes a gentle visible reminder like this goes a long way.
Billions of dollars ($13.5 billion in the U.S. alone in 2015), are being spent yearly on cosmetic procedures in the name of staving off the inevitable and natural process human beings are meant to experience. It's become a dreaded word. "Aging." These procedures aren't reserved for older women, as younger women are doing "touch-ups," to avoid the inherent beauty we gain through aging. These numbers don't even include the cosmetic product market that continues to promise "age defying" results.
The question for me is WHY? What motivates women to spend so much money in an attempt to retain their youthful beauty, when too often the results have them looking like an "unreal" version of their former self? (That's being kind.) Do women really believe beauty comes from the outside-in? My articles on redefining beauty and aging gracefully explore this topic, as do my personal experiences shared in my book Confessions of a Middle-Aged Hippie.
Women Have the Power
If we consider that women account for $7 trillion in consumer and business spending in the United States, and over the next decade, they will control two thirds of consumer wealth, we see how powerful we women truly are. And women make or influence 85 per cent of all purchasing decisions, and purchase over 50 per cent of traditional male products, including automobiles, home improvement products and consumer electronics.
Because of my curiosity around this topic, perhaps it isn't surprising that two men from widely diverse backgrounds, recently appeared in my life. Men who are taking a stand for women to live their authentic beauty — from the Inside-Out. Who would ever imagine that a former New York city entertainment lawyer, now a creative [re]director and life-long feminist and a former Frenchman who spent years as an executive at Visa and Microsoft with a book, Magnifique Inside & Out, would be the ones doing for women, something I've been questioning for a long time: why aren't women doing this for themselves?
Beauty Shines From Within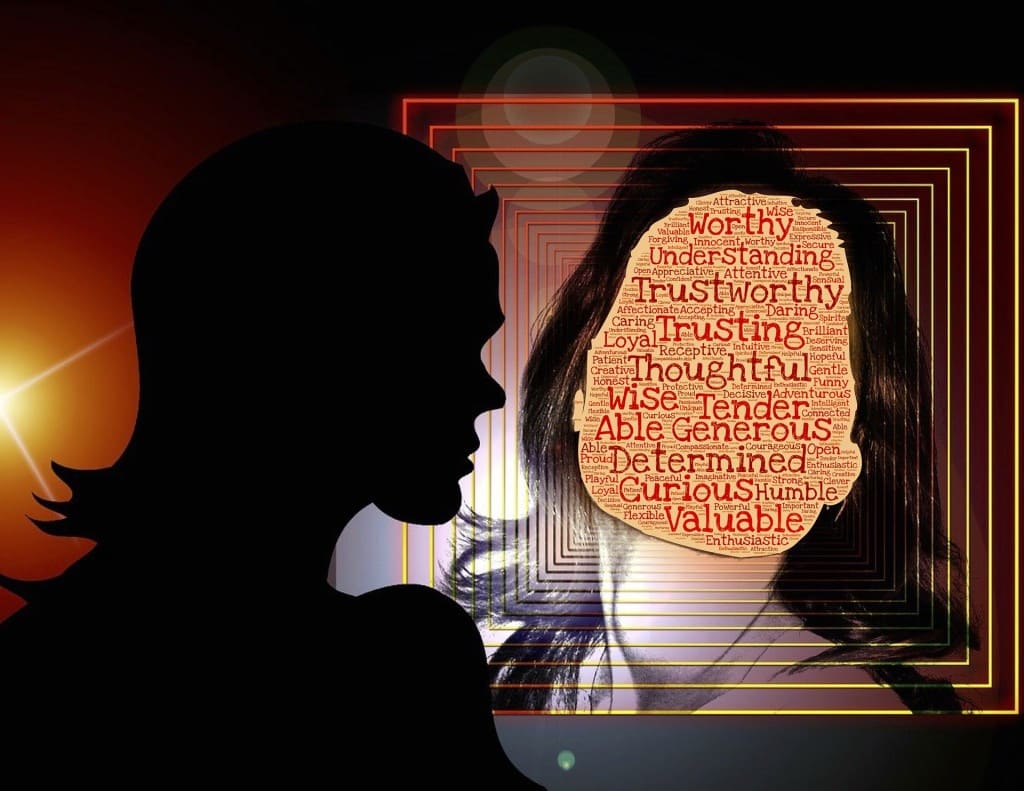 The cultural conversations of today revolve around beauty shining from the Inside-Out. We hear it all the time. Be your authentic self. Stand in your own power. Although this appears to be what real beauty is, for women, the impact of what they've seen from a young age still has them striving to reach an unrealistic standard the media has force-fed them and defined as beautiful.
The corporate world, traditionally powered by men, continues to hit women at the core of their insecurities, where they feel something is missing, or they aren't enough. In fact, 91 per cent of women say that advertisers don't understand them at all. Hmm. A recent Bloomberg News piece on selling technology wearables to women by first "making women feel bad," shows me we still have a long way to go to shift to a model that plays to women's strengths, rather than demeaning them.
What's Really Important to Women?
Meet Jonathan Pillot, our feminist creative, who as a writer, filmmaker, storyteller and provocateur, is offering women the opportunity to talk about what is most important to them. Through projects he is incubating, like Project Curly/the Curly Monologues, senShoeality and Smart + Dirty, he is committed to bringing women together in community around topics that are near and dear to their hearts. Women + hair or + shoes. Women + smart. Especially women + sensuality/sexuality. No topic is off limits and his experience is that women are craving a safe place to have these conversations and to truly be heard. Our conversations confirm that there are men who "get" women exactly as we are. Men who are "women nurturers", embracing women as equals, encouraging them to see their own unique beauty and recognize that beauty comes in all shapes and sizes.
Corporate Expert is Magnifique
While waiting for the phone to connect on my call to Bruno Gralpois, I smiled as La Vie En Rose by Louis Armstrong played. Bruno has had a wonderful career as a branding expert in corporate America and several years ago was invited to be a judge for the state pageant qualifier for Miss USA for Idaho and Washington state, where he currently lives. Like many of us, Bruno had perhaps an outdated idea of what he'd find judging a beauty pageant: contestants who are young and beautiful to the eye, with maybe not too much more than that. His surprise was something he says French people have long embraced — women who are beautiful to both the eye and to the heart.
This experience sparked an interest in researching more about women and beauty. He embarked on a journey to interview experts in the fields of health, nutrition, beauty and fitness, to uncover what contributes to a woman's overall beauty. He was determined to explore what truly defines beauty and share his findings with others in a book. After all, the French word "magnifique" means "wonderful, splendid, glorious, excellent". All things women could, yet don't always, own about themselves.
Why Don't Women Find Themselves Attractive?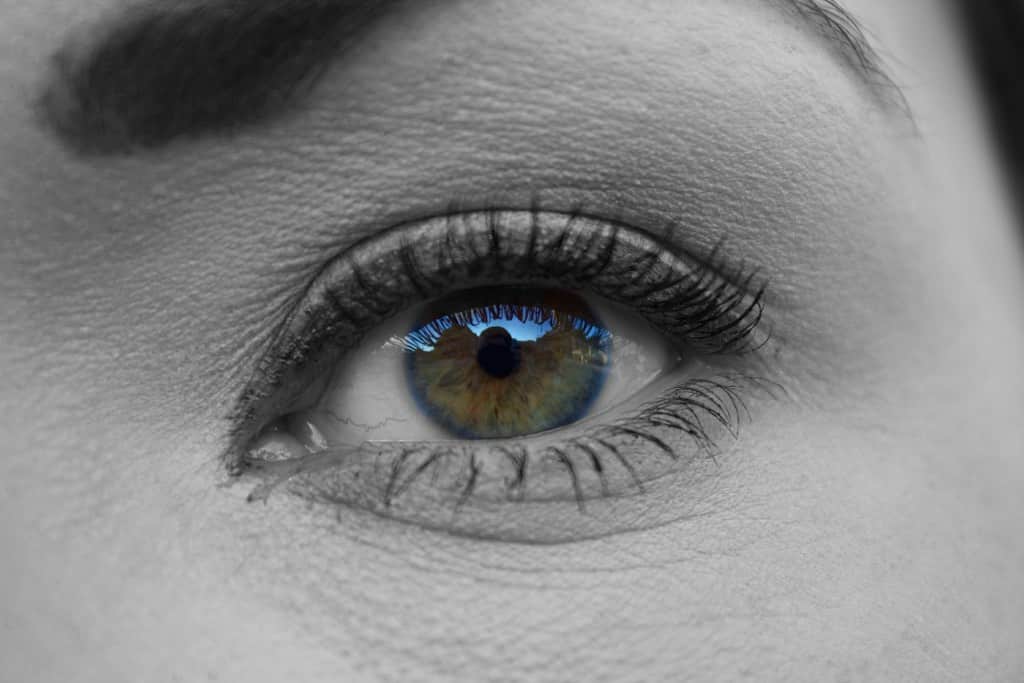 As we spoke about his rather eye-opening discoveries he asked in his charming French accent, "If you walked into a room today filled with 25 women, how many of them do you think find themselves attractive? One. That's right, only one." Although I wasn't surprised, I commented that this was quite sad for me to hear. He agreed and continued, "This is not fiction or an isolated phenomenon either. The large majority of women fail to find themselves beautiful — and we have grown accustomed to this sad reality." Then he mentioned that in the Dove Campaign for Real Beauty global study, results show that only 4 per cent of women find themselves beautiful and that anxiety about looks begins at an early age. So, women and men, what can we all do to shift this?
What Men Find Beautiful
Bruno's research of women and men from a wide range of ages, ethnicities and backgrounds, revealed some interesting findings which he shares in the book. For both women and men, the number one thing that made someone beautiful was a positive attitude. Hearing this I thought, "times really are changing." It surprised me, as I never would have imagined men would put a positive attitude before a woman's looks.
The next two things for men were, a woman with a pretty face and a woman who is smart. The idea that a man likes a smart woman is interesting and much different than my experience when I was young. We joked, "Maybe this is why someone like George Clooney married a beautiful and smart woman." Maybe. Reminded me of Jonathan saying "For me, smart always comes first!" Women are you listening?
For women, things were slightly different. Number two for women was confidence, with number three, a healthy body. Wow, times really have changed! For me who grew up in the era when the Women's Liberation or Feminist Movement was birthed, this is encouraging.
Trailblazing Campaign
Bruno discovered that women are perfectionists by nature. No surprise there. And that over 90 per cent of both women and men are overly critical of themselves thanks to perceived external peer pressure and an emphasis on outer beauty. Both Jonathan and Bruno agree that our culture is still obsessed with external beauty, both praising Dove for its successful trailblazing campaign which opened up the conversation about re-empowering women to, in my words, "own themselves" for who they are.
Being fathers of daughters, Jonathan (of a 23-year-old) and Bruno (of an 18-year-old), as well as of sons, both are committed to being at the forefront of the movement that shifts society's perceptions so women recognize and rediscover their beauty. Inside-Out. Each man doing this in his own way, feeling an obligation to contribute to making a different world for women and men. Thanks to them both for standing and supporting women as we recognize and fully express the beauty that lives within us all.
Positive + Smart as a New Model of Beauty
So if a positive attitude + being smart is a new model for beauty, (beauty from the Inside-Out), my question is what motivates women to continue spending billions of dollars on looking beautiful from the outside-in? I'd love to hear your thoughts. Please join me, Jonathan and Bruno, in standing for beauty — Inside-Out.
Beauty really does begin within and beauty is very married to self-care. What we do to nourish and care for ourselves on all levels of our being.  As part of Team Northrup, Dr. Christiane Northrup's health and wellness team, our intention is to support others to live their most healthy and vital selves. It begins with a Complimentary Wellness Consultation that starts with the True Health Assessment. May your beauty and vitality shine out into the world.