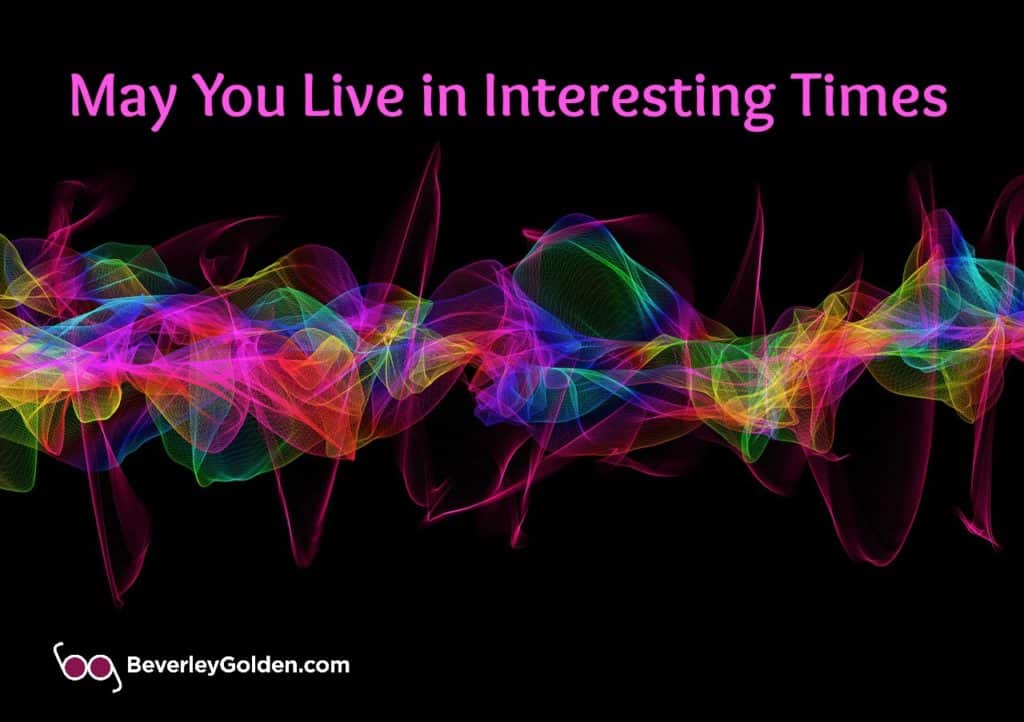 As I struggle to absorb and understand all the anger, hatred, and violence humanity has been experiencing, I couldn't help but think of the expression "May you live in interesting times." 
Its meaning, "May you experience much disorder and trouble in your life", accurately describes the times we currently live in. On the surface, the saying appears to be a blessing. It is, in fact, a curse. The expression is always used ironically, implying that 'uninteresting times', of peace and tranquillity, are far more life-enhancing than interesting ones. Boy does it feel like we are miles away from living in uninteresting times on Planet Earth now.
As someone who stands for peace and inclusion and sees the world through rose-colored glasses, I keep wondering why things appear to have gone so wrong. When did we stop seeing the beauty in our differences, instead allowing those differences to be an ignitor of disharmony and disconnection?
When I expressed this as a somewhat rhetorical question to a few people, the response was generally very similar. Most actually replied by asking me when we humans ever did see our differences as beautiful. Hmm. That got me thinking. 
Humanity in the Natural World
Then on an afternoon break from visiting my mother in the hospital, (she was recovering from emergency surgery for a perforated duodenal ulcer), I drove up to the local pond to take a few minutes to breathe in some fresh air and be in nature.
Immediately, I noticed the diversity of plants and flowers that live in harmony around the pond, remembering a beautiful quote by Zen Shin, "A flower does not think of competing to the flower next to it. It just blooms." Nature possesses infinite wisdom and seems to always get it right. A profound lesson we humans would be wise to learn from the natural world around us.
My eyes were drawn to the periphery of the pond where a large group of birds was hanging out enjoying the afternoon breeze. In the mix were swans, ducks and Canada geese, all coexisting quite contently, sharing the large pond to swim and bathe in.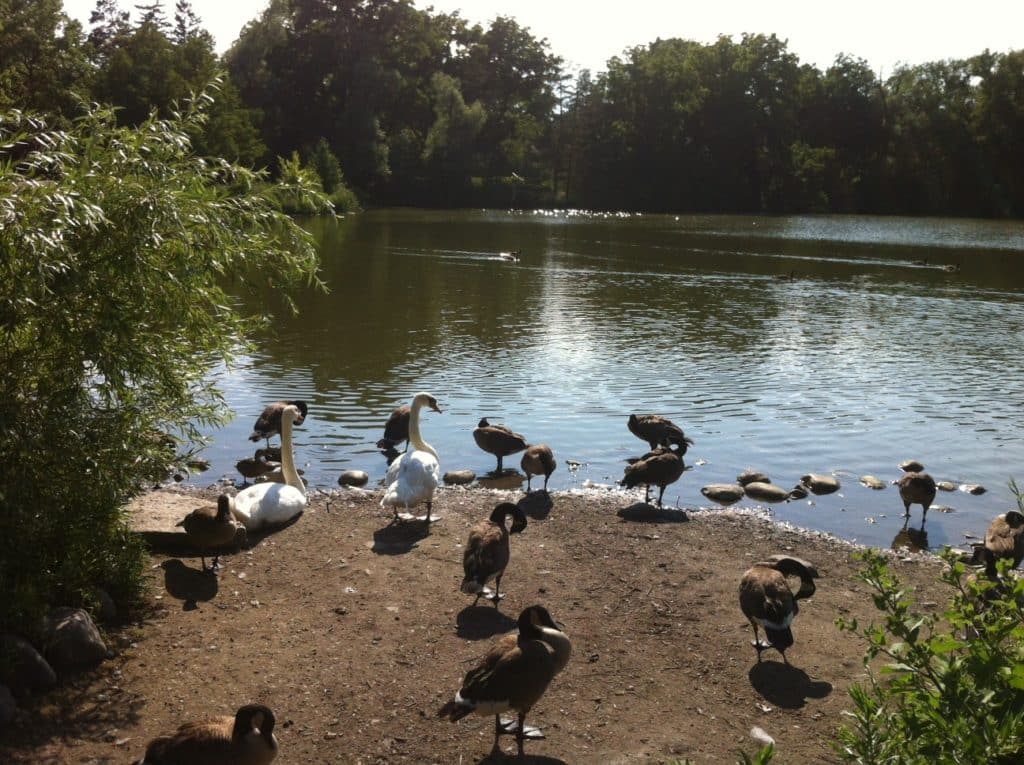 Beauty in the Differences
Although each of them was a different colour, shape, and size, they had found a way to live together harmoniously. Maybe they just don't see their differences. If the duck got too close to the swan, the swan just looked up and the duck backed off, giving the swan some space to preen and primp itself.
When things got congested as the baby ducks waddled close to the larger birds, they seemed to take it in stride, cleared some space or went in the pond to cool off. What a simple idea. When things get tense or tempers flare, maybe a good dunk in the water would cool us humans off too.
It made me wonder how the natural world understands this law of living in community as if it's second nature. Something we humans don't seem to know. Still, we see ourselves as the smarter and wiser species. Even where there are great differences and diversity in the natural world, this beauty of community exists. Have human beings forgotten this valuable lesson nature offers us? Or, did we ever know it?
The Natural World Lives in Cooperation and Collaboration
We've also lost sight of the lessons of cooperation and collaboration that drive the natural world. In an interview, author-speaker Gregg Braden discussed 400 peer-reviewed scientific studies that looked at Darwin's idea of 'survival of the fittest'. The intention was to discover what the optimum amount of competition was for any environment – whether a classroom, playing field or family. The conclusion was zero.
"They discovered competition always hurts the individual and the community, and that nature is based on mutual aid and not competition. When we say competition, we are talking about violent competition, where one person, group or community benefits at the expense of another by exploiting the weaknesses of the other," Braden explained.
He went on to say, "Darwinian evolution doesn't work. Although "survival of the fittest" has always been accepted as the standard for biological behavior, we are more inclined toward peace than war, more wired for cooperative existence and mutual aid than competition." Maybe we humans missed that memo.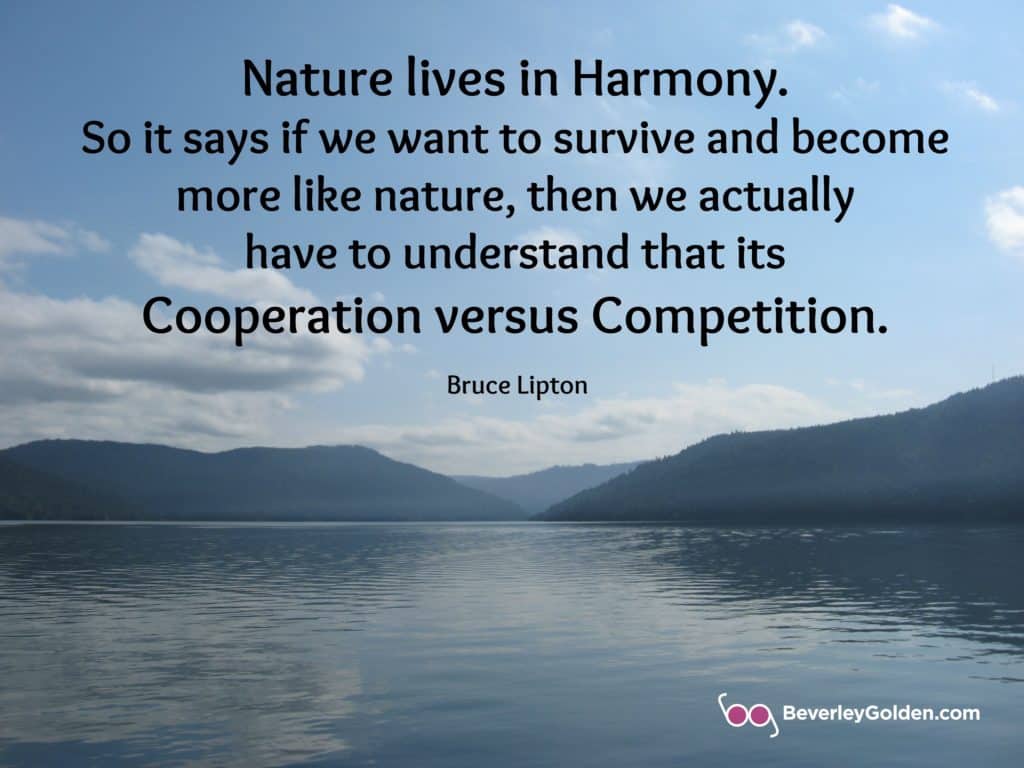 Knowing the Other Reawakens Our Humanity
This got me curious about my personal life experiences. Scanning my own history, I realized I had not known a black person until I was in my late 40's when a young black man who was performing in a local theater production of "Rent" and I became friends. Knowing very little, I was highly curious about the black experience and culture.
It didn't take too long to learn a bit about it from his perspective. He grew up in a respected middle-class D.C. family and yet had experienced enormous prejudice in his young life. On one occasion when he was late for a matinee performance of the show in Vancouver, he was running to make sure he got there on time. He was stopped by two police officers and questioned, "Why are you running so fast…boy?"
It reminded me of my former husband's memory of being on the road with the band Lighthouse. While playing in Louisiana in the mid-70's, he encountered a kind older black bellman at the hotel where they were staying and witnessed how the guests would refer to this elderly man as "boy". The bellmen, with his eyes down, respectfully replied, "Yes ma'am, yes sir" in his southern drawl.
The Black-White Experience in America is not so Black or White
With no direct experience of this, I realized it's impossible for me to understand the black experience in America and elsewhere. An insightful piece in the Washington Post reported that 75% of white people do not have any non-white friends. How can we understand others if we don't know them?
As a big fan of Chris Rock, the article reminded me of this punchline from one of his 2009 bits on interracial friendships. "All my black friends have a bunch of white friends. And all my white friends have one black friend." Again, can we understand others if we don't know them?
Humanity's Disconnection from Nature
So how can nature help us rediscover our humanity? A vital lesson we humans have failed to learn is that nothing in nature takes more than it needs. This is almost diametrically opposed to the human economic growth model that breeds rampant over-consumption which is no longer sustainable. When something in nature does take more than it needs, it becomes subject to this law and dies off. We call something that takes more than its share in the human body — cancer.
Well-known environmental activist David Suzuki concurred that the heart of our problem is the separation of humanity from the natural world and our ongoing belief that the economy is a living 'thing.'
This theme repeated when a lecture speaker spoke of how man has become disconnected from the natural world and from ourselves. We've become slaves to technology and won't leave home without it. We're more interested in 'capturing' nature and sharing it online, than experiencing and living it in the moment.
We flock to the ocean or mountains on vacation. To be in nature. We're moved by breathtaking sunsets or sunrises, in awe of nature's wonder. City dwellers rarely get to witness these, as more than 70 percent of the population now lives in urban centers removed from contact with the natural world. Although nature has valuable lessons to teach us, we're increasingly removed from it. It's our responsibility to reawaken it.
Rediscovering Our Humanity Through Nature
Here are a few key points from a lovely piece on lessons we can learn from nature.
Natural Consequences: Nature shows us that our choices in life have natural consequences.
Intelligence: Human Beings have untapped intelligence. When we're out in nature, investigating life from a place of curiosity, we're led to amazing discoveries and gain practical problem-solving skills.
Well-being:

Nature deficit disorder

is the term coined by Richard Louv to describe what happens when people don't get enough nature in their life. The results are quite unsettling. Nature teaches us how to stay healthy, happy and connected.
Perspective: The world we live in is much grander than just you and I. We each play a small part in a bigger global community of plants, animals, people, ideas, and dreams.
Creativity: Artists, musicians, philosophers, and writers have long looked to nature for the inspiration to create their art.
Gratitude: Learning to experience the gift of life through our senses in nature helps us to feel thankful for all the incredible beauty we have in our world, offering us the time to appreciate the grandeur of life.
Humility: Not all questions have an answer. Even though I would like to believe they do. Each day offers us new challenges, so all we can do is let go and continue moving forward.
Inner Peace: As challenging as it may be to accept with what we continue to witness, peace already lives inside every human being. When we're given space to freely enjoy the natural world, letting go of what preoccupies our mind, we discover a tremendous freedom and joy for life itself. A freedom that isn't attached to anything external.
Imagining a New Vision for Humanity
Can you imagine a world where these lessons, if learned, would change the dynamics of how we relate to each other? Do you see how these would contribute greatly to reawakening our humanity?
There would be compassion, curiosity, understanding and acceptance. A true meeting of hearts and minds. Maybe we could live in peace and harmony in spite of our differences. A world where we could see the beauty in our differences. Naive you might say.
Everything we need to create a world of peace and love already exists. Could stepping back and being open to learning the lessons nature has to teach us, be a place to start? May we rediscover our humanity by learning from the greatest teacher we have—nature.