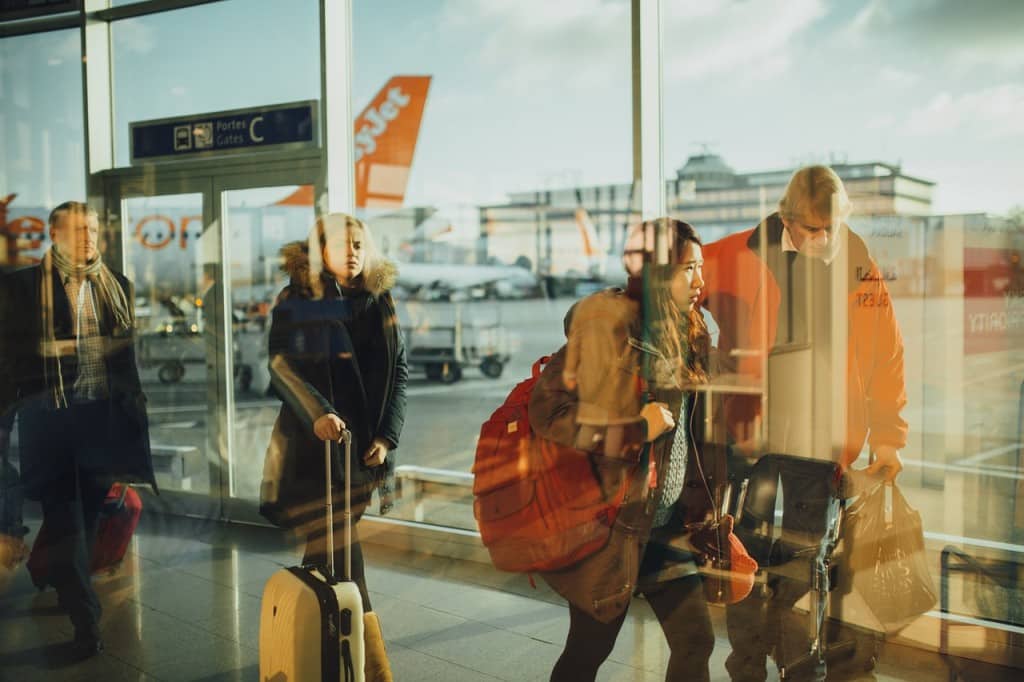 At first I thought it was a child. The wincing and crying in a steady ear-piercing whine permeated the plane and certainly sounded like one. Anyone who has flown, (is there anyone left who hasn't?), has experienced it before. A young child or baby who just can't settle and begins crying or screeching, often to their parent's embarrassment.
I turned and looked back at the row opposite but behind me where the mother and child were sitting. The little girl was perfectly calm and seemed content to have her own big airplane seat. At least for the moment.
Pets Aboard
Then the young man sitting in the aisle seat opposite me asked the flight attendant if he could be moved somewhere else on the plane. Seems the wincing and crying was coming from the couple sitting beside him. Not literally from the couple, but from under the seat in front of them.
Inside their carry-on-bag was their adorable, but noisy terrier, who only wanted to be let out to join them aboveground. Once they snuck him into their lap, he seemed much happier and stopped wincing. Until they had to return him to his carrier, at the flight attendant's request. Rules of the airline.
A Free Ride for Pets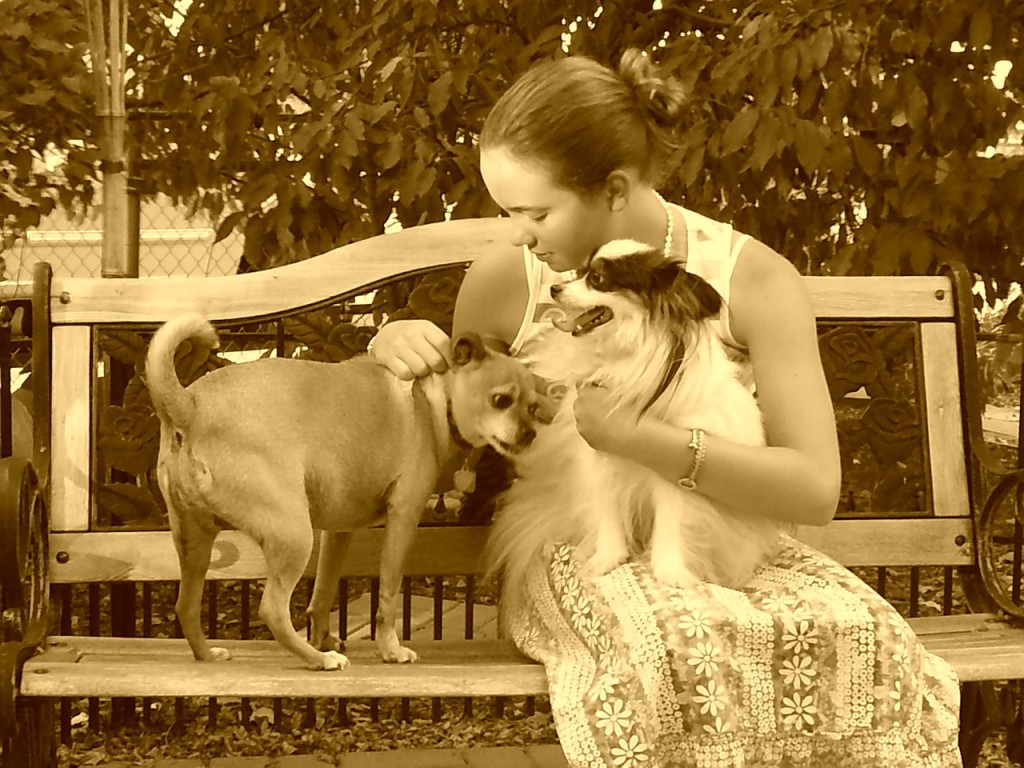 Observing all this, I recalled a report about an issue flyers are all too frequently facing. A growing trend that allows people to bring their pets on the plane with them.
How? These pets are considered emotional support animals and can fly with their owner for free. And it's not just dogs and cats. On the CBS report I saw, they did an experiment and brought a pig on the airplane. Apparently almost any pet you can imagine is now allowed to accompany their owners on board. Seems pigs as pets are very popular. Perhaps actor George Clooney made it fashionable to have a pig as a pet back in the early 2000s.
As long as the animal fits under the seat and meets the airline's requirements, the pet can come onboard. The owner must have a certified doctor's letter that the animal is an emotional support pet stating they can't fly without them.
What About the Other Passengers?
The people around me were either irritated, sympathetic or indifferent to the incessant whining of this noisy little guy. My curiosity was piqued, as although I adore animals, I questioned what about people who have allergies or a fear of animals. How do the airlines accommodate these passengers? Seems there's little regulation so far, other than possibly moving the allergic person to another seat.
As it turned out there were two dogs accompanying this couple, and the one who started crying, continued crying the entire flight. Although the couple reported they travel by air with both dogs regularly, seems the sedative didn't work for this flight, making the little crying man just the opposite. Agitated and hyper. All he wanted was to be out of his carrier, which was technically prohibited. Regulations, at least on this airline, require that pets be in carriers. Under the seat. And, to make it more complex, each airline has different rules.
Children and Flying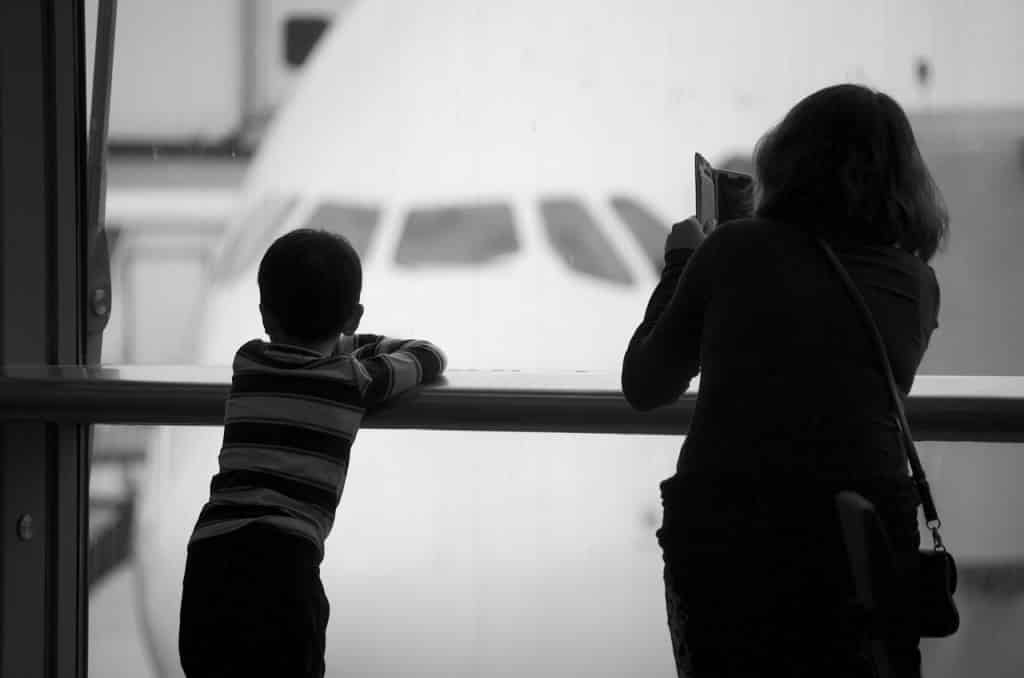 I thought back to another conversation about kids on planes and how there was a push for airlines to implement separate flights for parents with children. Although I can understand the annoyance a crying or uncontrollable child presents on a flight, what about noisy adults, or those whose perfume is too strong, or the guy beside you who has had too much to drink. There's always something in life that offends someone. Where do we draw the line? Seems as a species, we humans often have to go to the extreme to find the middle ground.
Dogs and Unconditional Love
As an animal lover and activist, I know that animals have an almost magical healing power on humans. Their love is unconditional, and at least our dog and two cats, offer constant entertainment. I'd just re-watched the video for the brilliant initiative, "Dogs on the Inside", which pairs abused stray dogs with inmates who are working towards a second chance in life.
Animals have an almost magical healing power on humans and offer unconditional love. #animals #love
Click To Tweet
The program fosters unconditional love and healing to both the dogs and the prisoners. It's beautiful and heartwarming to see these prisoners and the bonds they form with these previously unloved dogs.

Pets as Pacifiers
Back to pets and flying. Another interesting program that captured my attention offers hope for calming the anxieties associated with flying. Comfort dogs have been used in courtrooms and cities after tragedies and now they work in airport terminals, where stress-filled flyers are welcome to hug and pet them.
Studies have shown that animal-assisted therapy is an effective way to reduce stress and anxiety. Frazzled passengers experiencing delays, missed flights, and gate changes are offered the opportunity to do just that through the PUP patrol. Los Angeles International Airport (LAX) was one of the first airports to launch a comfort dogs program. PUP (Pets Unstressing Passengers) began there on April 15, 2013.
"When you walk in with the dogs, you feel the stress level drop immediately," Heidi Huebner, director of volunteers at LAX, told USA TODAY at the time. "People start smiling, people start talking to each other, they're taking pictures, they're hugging the dogs." The PUP dogs aren't just random mutts who get paraded through the terminal. Each dog, easily identifiable by his or her bright red vest that says, "Pet Me!" undergoes a thorough training regimen supervised by the airport.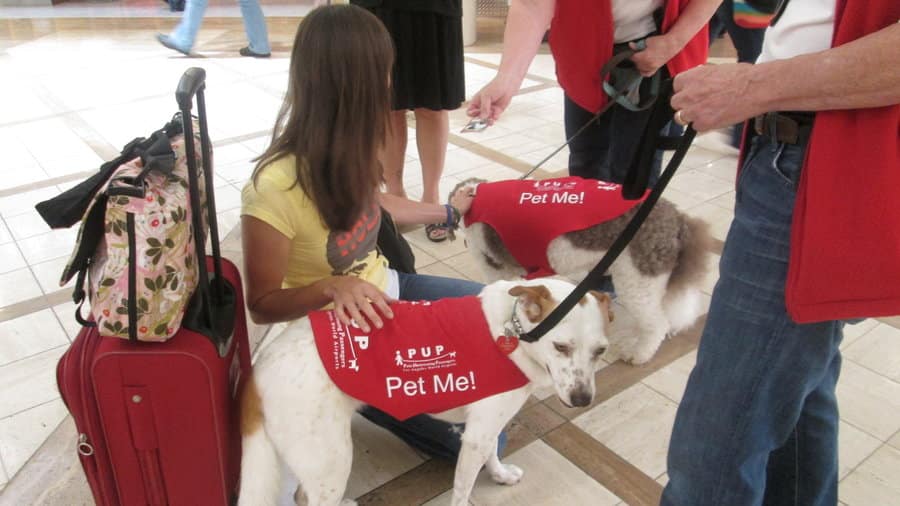 Comfort Dogs to the Rescue
Although I haven't seen them yet in my travels, 30 airports across the U.S. and Canada currently have comfort dogs available. One individual airline has begun to provide these dogs as well. For the holidays last year, United Airlines expanded its annual United Paws program from two airports to seven in Chicago, Cleveland, Denver, Houston, Los Angeles, Newark and Washington, D.C. More than 200 comfort dogs soothed thousands of travellers.
Dr. Walter Woolf, a veterinary consultant confirms, "Research shows that just petting a dog releases oxytocin, the hormone associated with bonding and affection, and also decreases levels of stress, helps us breathe easier and lowers our blood pressure." My own experience shows this to be so very true.
Research shows that just petting a dog releases oxytocin, the hormone associated with bonding and affection, and also decreases levels of stress, helps us breathe easier and lowers our blood pressure. #dogs #healing
Click To Tweet
Over on the east coast, the FLL AmbassaDogs program at Fort Lauderdale-Hollywood International Airport was also launched in 2013. Twelve teams of volunteer handlers and their dogs "approach passengers and ask if they would like to visit with the dog," Tawana Guthrie, FLL customer relations' manager, told USA TODAY. "And each of our AmbassaDogs has their own business card, which provides information about the dog and contact information for the program." A dog with a business card…now this idea I love!
Travelling Made Easier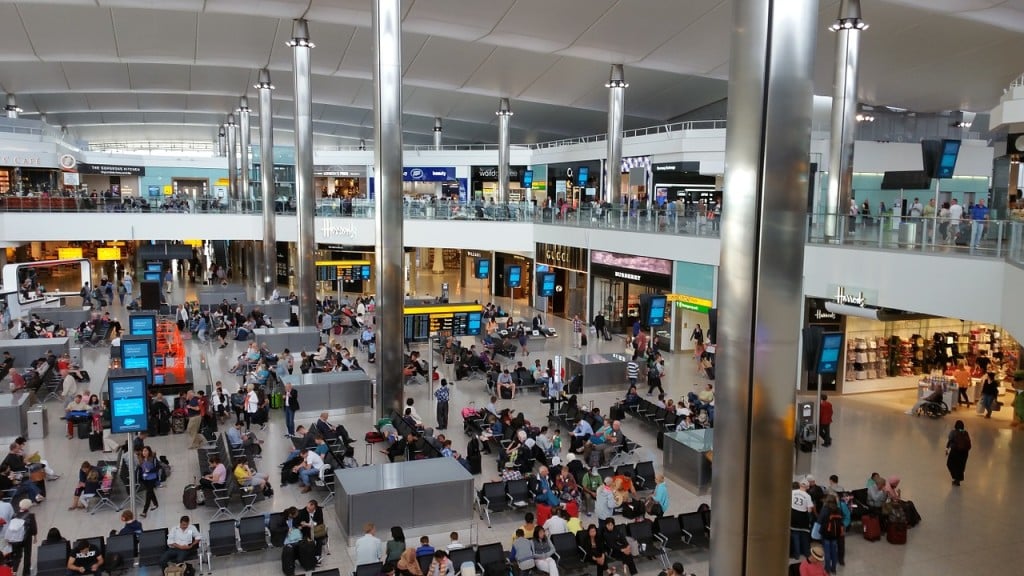 There's little denying that travelling has grown increasingly stressful. Even when passengers aren't worried about catastrophic events, they're dealing with a travelling experience that has deteriorated in many ways. Security lines and checked-bag fees are among the well-publicized headaches of air travel, but passengers' number one concern is flight delays and cancellations, according to a survey conducted by ResearchNow for the U.S. Travel Association. Comfort dogs are one way to help ease this stress and bring a little peace to the traveller. Makes sense then that people would want to bring their pets on the plane with them whenever possible.
The jury is still out for me as far as pets on planes goes. Personally I don't mind, but as someone who cares about others, I wonder how this will ultimately play out in the long run. What are your thoughts about pets travelling on the plane with their owners? Have you had your own personal experience with them?