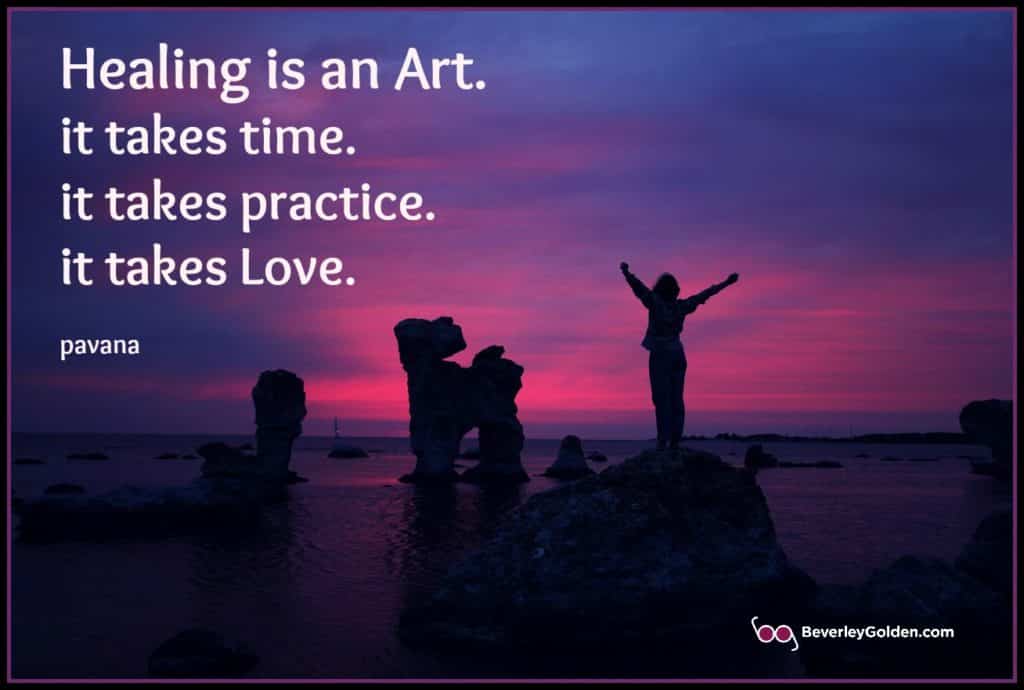 It was a simple question from a good friend, but one I seem to get asked a lot. In an effort to understand how I healed myself, she asked me to explain: "HOW did you heal yourself?" She went on to say "no matter how much I hear and read of your background and story, it still is not clear to me how the healing happened."
Where to begin! Although I've written about my health journey many times, I understand that people are often looking for very concrete answers to what I believe is a more esoteric process. Imagine healing as a creative process, as an art. 
How We Heal
As far as how I healed, I know there is no pragmatic explanation. At least not one that has a neat and tidy 10-point list. Or a 'if you do this, this result is guaranteed'. For me at least, it has been a culmination of all the things I did over the years. Especially in the years since my last and most serious health decline when I flew off to Germany, looking for healing.
It was in the serendipitous way I found Arscura – School for Living Art and the therapeutic art work I did there. Art is soul work and because of this, it has the power to heal. Not just on the physical level, but on the emotional and spiritual levels too. Art has the power to heal the world too! I developed a larger more wholistic view of what it means to be a human being. And it was in that inner recognition on my part, that hearing about Arscura was a destiny moment for me. Intuitively I knew it was something to say "Yes" to.
The Path to Healing
There were a wide variety of other modalities I explored as well. Acupuncture, therapeutic massage, homeopathic remedies plus many more. Having done years of research and trial and error relating to food and nutrition and the value of an organic diet, I learned what works and what doesn't, ending up with a wealth of knowledge and understanding to share with others.
I'm also a firm believer in high-quality nutraceutical grade supplements to support optimal health. This is why I chose to become a health and vitality consultant. To use my personal experiences to encourage others to live their healthiest selves. It was imperative that my choice of product partner had to be a company with high integrity and be the best of the best when it comes to research and cutting-edge science.
The Thing About Healing
The thing about healing for any of us, is it requires a readiness to heal. Maybe that's a surprising thought for some people. Another key, is a belief in the choices we make to heal. For example, I know I would not do any of the traditional treatments people do to treat cancer…I would look for anything alternative and because I believe that it would work, it would be more likely that it would work for me. Make sense? There is no one-size-fits all when it comes to health and healing!
Ultimately healing is an art. When someone is ready to heal, they find the ways that will work for them. It is why faith healers sometimes get amazing results just from laying on of hands to an ill person. And maybe some people heal on a spiritual level, but not on a physical level. Healing often transcends the physical realm alone. In my own experience, healing doesn't happen from outside of ourselves; it doesn't happen to us. It happens because of us, from the inside out.
For much of my life I've been considered a trailblazer, taking the unlikely or less traveled path. I've learned to ask questions…a lot of questions. If I didn't like what one person or professional told me, I'd thank them and forge on to find someone who had answers that made sense to me. That is why I believe I am still here. Had I listened to EVERYONE (family, doctors, friends) during my last and most severe health crisis, I don't think I would be here.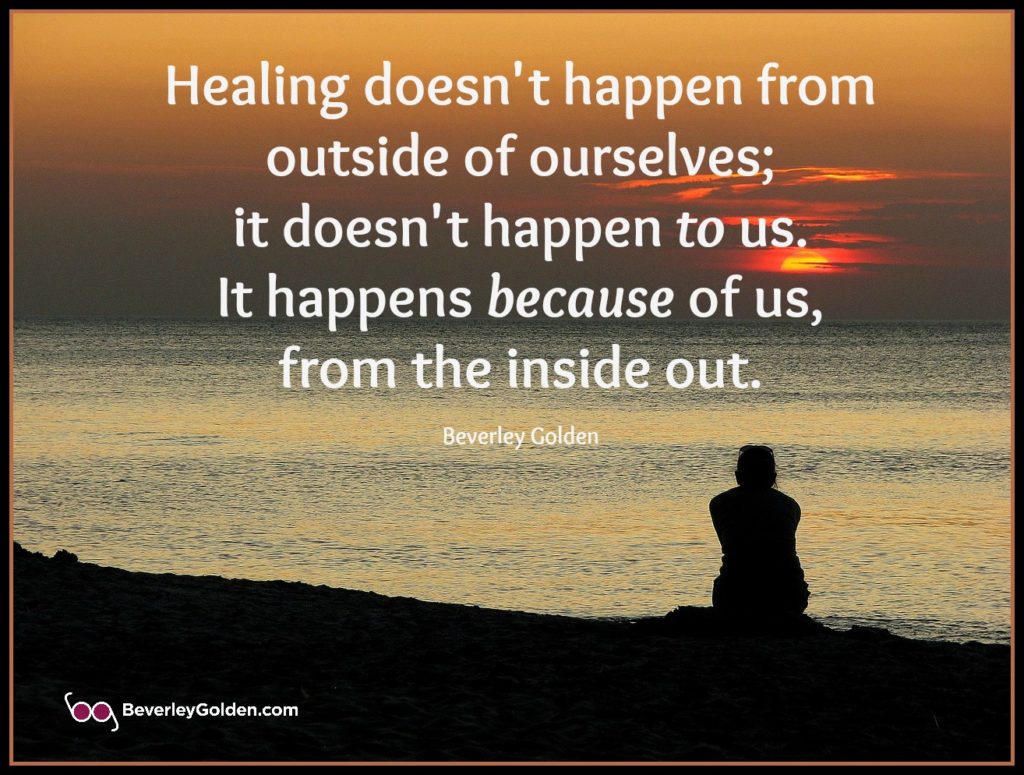 Saying "Yes" to the Unknown
Health is a key thread that weaves through my life story. Writing, communication and conversation is another. So when I was asked by Reba Linker of "Paint Yourself Into The Picture" to do a video interview with her for her "Healing Outside the Box" series, I was delighted and said, "Yes". What happened is a perfect example of how life can take you on an unplanned journey and how sometimes you just have to be willing to go with the flow. To let go and let come. Not so easy for this fixed sign, Aquarius.
Excited to discuss much of what I wrote about above and about my healing journey, as we began the interview, I realized two things. One, I could not see myself on the screen and was flying blind as far as any comfort I would have with the visual portion of my interview. It required me to trust what was happening. After all, what matters most, is what someone has to say, their message, not how they look. Right?
This is something I have my own issues with. As a highly visual person, I am keenly conscious of how I look and how the world around me looks. It also has to do with losing my 'beauty' for the years when I would have been aging gracefully. Instead I looked like a walking skeleton and people would turn away when they saw my emaciated face and body.
SHE-roes & Pathfinders
Secondly, when Reba introduced me, it was apparent I wasn't speaking as a "Healing Outside of the Box" guest, but as a "SHE-roes & Pathfinders" guest. Hmm. Deep breath. Remember to smile. Not much else I could do but keep going, keep listening and speak from an authentic heart space.
Although it didn't end up being the conversation we had originally planned, it became the conversation it was meant to be. See what you think as Reba and I discuss forging your own unique life path, health, healing plus a lot more! Thank you so much to Reba for her patience and gentle encouragement even when I had my doubts. Look forward to your thoughts on the idea that healing is an art, once you listen to our conversation HERE.