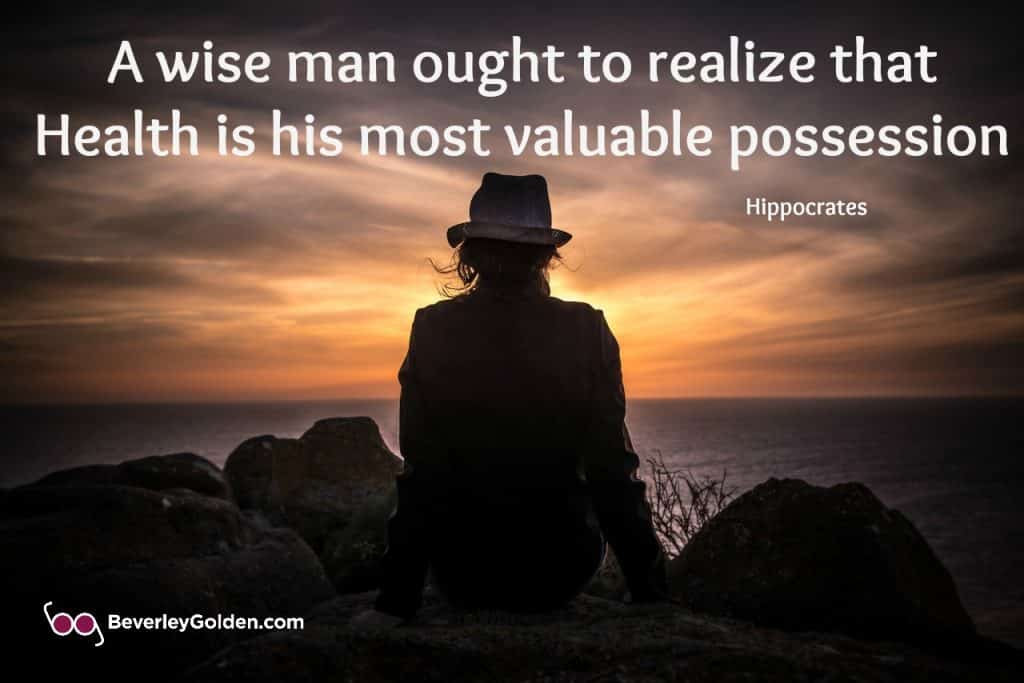 As a curious observer of human nature, I'm fascinated by people, their behaviour, and their choices. Why do people often continue to do things that don't serve them? Having been one of those people, I get it. For many of my younger years, I was committed to being 'right,' often at the expense of my health.
When I was addicted to diet Pepsi, (an eight-can-a-day habit), the only "expert" who suggested that maybe it was contributing to my severe digestive issues was — my mother. She would ask, "Don't you think all that diet Pepsi you're drinking might be hurting you?" The cavalier "wanting-to-be-right" part of me would dismiss her and say, "Well, the doctors never said anything about it." That commitment to a bad habit probably cost me dearly. Humans don't change until we're ready to. When I chose to quit, I quit cold turkey and never looked backed.
Health as a Life Theme
Communication through writing and songwriting is one of my big life themes. Health is another. From a very young age, I've been on a personal health journey, learning to ask a lot of questions amassing a library of experiences and information to share.
We've all heard people say that a certain disease, "Runs in their family." This was not the case for me. No one in my family before me had digestive issues. As it turns out, it isn't necessarily true for others either. The latest research in the field of epigenetics shows that genetics, which was previously believed to represent 70% of our predisposition to a specific illness, is now considered the smaller piece of the health puzzle.
Health – Lifestyle is More Important Than Genetics
Epigenetics, defined as "a change in our genetic activity without changing our genetic code," shows that genetics is only 30% of the health equation, with lifestyle choices being 70%. Research is finding that it's the sum of our lifestyle choices — the foods we put in our bodies, the chemicals we are exposed to, how active we choose to be, even our social environments — that can alter our health at the level of the gene. So, we have a lot more choice than we give ourselves credit for. Or that we empower ourselves to make.
In all my years of looking for answers "out there," I did some crazy things. When a respected classical homeopath my doctor brought in from England gave me a single homeopathic remedy, suggesting I go on an "all-white diet", eating nothing green, I felt confident interpreting that as meaning I could eat all the popcorn and vanilla Hagen Daaz ice cream I wanted. Seriously! Definitely not a diet for someone with chronic digestive issues! In my logical rationalization, I was following his instructions. Right? Oh, the human desire to be right. Many of these 'health' stories are in my book Confessions of a Middle-Aged Hippie.
Physical, Emotional and Spiritual Health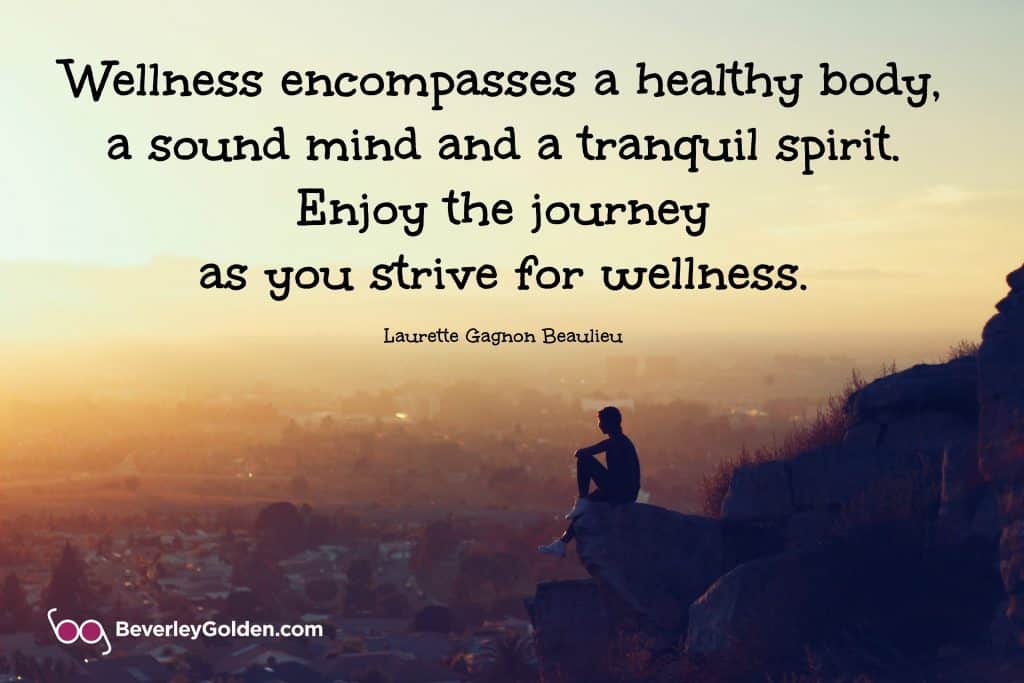 When I was so far down that no one believed I would get back up again, I remember a conversation with a group from my therapeutic art community and how the statement, "You can be healed and still have a physical illness," profoundly changed me. This might be a new idea to some people. I now know that rarely does a physical illness occur only on the physical plane.
We are physical, emotional and spiritual beings. To be healthy, we need balance on all levels. Often an illness begins on the spiritual plane and when not addressed, it moves down into the densest plane, the physical body, to get our attention. This means we can heal the issue on a spiritual and emotional level, yet still have an illness on the physical level.
Chronic Degenerative Disease vs. Infectious Disease
Our body and soul are always speaking to us. Much of the time we humans 'ignore' the quiet whispers, waiting until our body is screaming to get our attention. The traditional medical model was designed to deal with infectious diseases and continues to practice this way today. It treats symptoms in an effort to cure a disease, yet this model isn't effective in today's world. We've gained control over acute, infectious illnesses, leading to longer life spans for many populations, but we are seeing growing rates of chronic illness.
Most modern-day diseases are chronic degenerative diseases. We hear about them all the time. Diabetes. Heart Disease. Cancer. Alzheimer's. Multiple Sclerosis. Inflammatory Bowel Diseases. These are just a few. By 2020, chronic degenerative diseases are expected to rise to 73% of all deaths and 60% of the global burden of disease. Something to think about when it comes to our freedom of choice and taking responsibility for our personal health.
Inflammatory or Anti-Inflammatory Lifestyle?
At the root of all chronic degenerative disease is inflammation. Are you living an inflammatory lifestyle or an anti-inflammatory lifestyle? It begs us to look at our choices when it comes to the food we eat, our stress levels, our relationships, the quality of sleep and the type of exercise we get. Every choice supports the other.
Of all the current research, what I find fascinating is the research that Alzheimer's Disease is Type 3 Diabetes. That certainly changes the dynamics around what we can do to be proactive with our choices. And when I read that 9 out of 10 cancers are related to lifestyle choices, it also spoke volumes to me about how much control we do have over our health, simply through our choices.
Lifestyle Choices as the Key to Health
Hippocrates said, "Let your food be your medicine and your medicine be your food." To a large extent, food has always been the place to start. With industrialized agriculture and long travel times for produce, unfortunately, the nutrient density of our foods continues to decline. Some of the stats are staggering and frankly alarming. You can read more about this topic in this comprehensive Total Health piece as the research confirms the need to supplement our diets, even if we eat clean organic foods.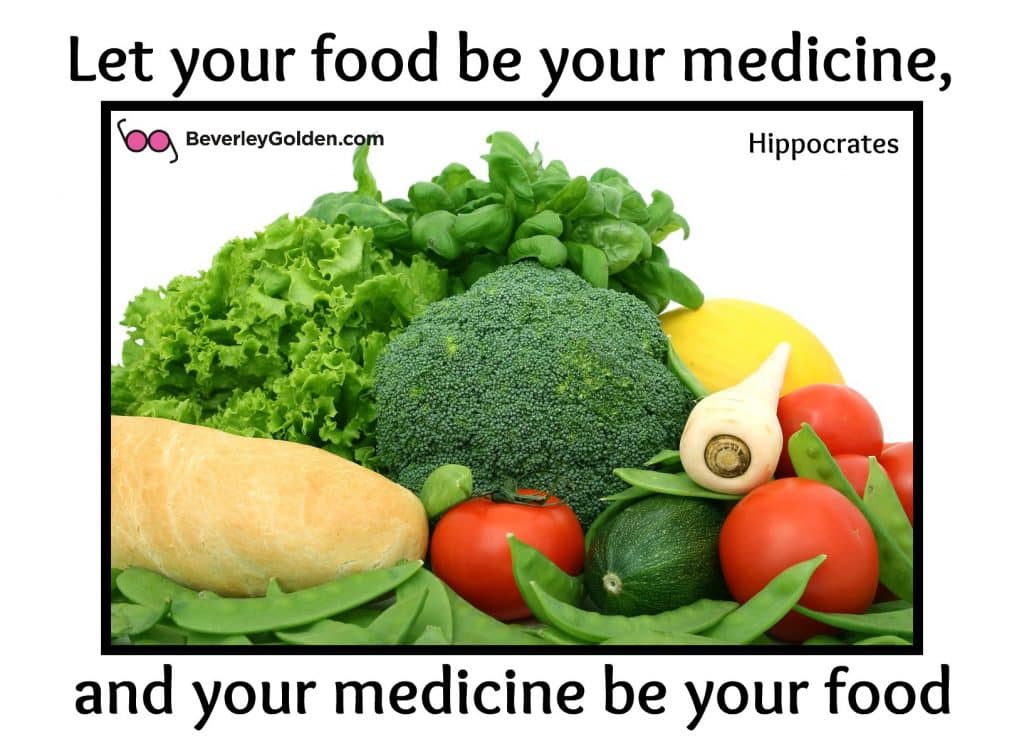 Having always understood the importance of nutritional supplements, (people are always curious about  the many bottles I have on my counter), I didn't fully realize until I aligned with USANA Health Sciences and Dr. Christiane Northup's Team, how dramatic the difference in quality between supplements is. As it turns out, all supplements are not created equal!
We've all heard of nurses or doctors reporting "bedpan bullets," referring to supplements that literally travel through the entire digestive system without breaking down, offering little to no value to the person taking them. It is virtually like flushing your money down the toilet.
Food, Nutrition and Nutritional Supplements
Here's the USANA difference. Dr. Myron Wentz, the founder of USANA, is a scientist with a double-doctorate in microbiology and immunology. His mission from the beginning has been to create nutraceutical grade products that nourish at a cellular level.
As an FDA facility qualified to manufacture drugs – a much higher classification than the FDA current Good Manufacturing Practices (cGMP), which is required for food and supplements, USANA chooses to manufacture at this higher classification. Why? Because without it, you don't actually know 100% what's in the supplements you're taking.
This is why the ongoing controversy about supplements in the media about their quality and efficacy. USANA is one of only four companies out of 1300, who get a 5-star rating for completeness, absorbency, purity, potency, and safety. The third-party study results are published in the NutriSearch Comparative Guide to Nutritional Supplements. In my personal experience and testimonials from others, the products really work because of this standard of excellence.
Health is Highly Individual
Of all the things I've learned on my own health journey, the one thing that cannot be understated is that we are all individual. There is no one-size-fits-all formula when it comes to health. What works for me may not work for you and vice versa. Health is highly individual.
My passion is to share information I've learned on my 'journey back to health.' To support people to live their lives in a way that optimizes their health and vitality. If you're ready to take your health to the next level, I invite you to a complimentary wellness consult where together we'll create a customized program for you!
The famous quote, "You don't know what you've got until it's gone," speaks volumes when it comes to health. My wish for you is that your choices bring you abundantly good health! On all levels of your being.