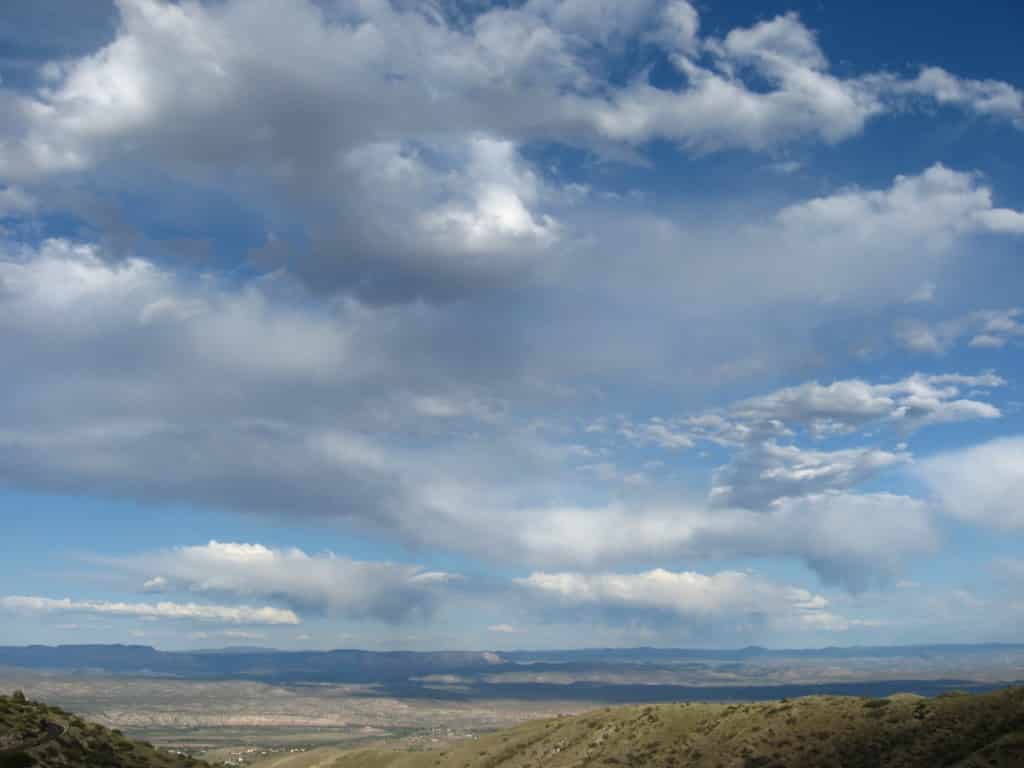 When you hear the word 'cloud', what's the first thing that comes to mind? In our technology-driven world, I imagine that you might think of 'cloud' in relation to the internet; a generally used term for anything that involves delivering hosted services there. Hmm. The word 'clouds' conjures up something wonderfully and dramatically different for me.
For as long as I can remember, (and perhaps as an air sign who relates to life this way), I've always been the girl looking up, drawn into a mysterious celestial world of blue skies and mesmerizing clouds. For many years, I honestly believed that I was part of a small minority who were quietly fascinated and captivated by clouds. Maybe because people always seem to me to be, well, so grounded and earthbound. In an effort to spread my joy to others, I'd point to the sky, encouraging them to look at what I was seeing above us and compare notes. Sometimes it worked.
Solitary Pursuits
Cloud watching often happens as a solitary pursuit. I get that, as I do solitary very well. It doesn't matter which clouds roll by, I'm intrigued by them all. Of the things I miss most during the endless gray winter months here in Toronto, is the temporary disappearance of the richness and fertile landscape of clouds.
My ears perked up and I smiled, when I heard a specific line in the India Arie song "River Rise", thinking she had written this particular line about me. "I was always, a charmed flower child. I would sit for hours and listen to the sky". If you know anything about me or have read my book Confessions of a Middle-Aged Hippie, this might not surprise you. I'm happy to confess that this is what I do. I listen to the sky. Tune into the cosmos and let the ideas flow to me. Trust my intuition, knowing this is where my inspiration comes from. A vast divine playing field that fuels my imagination.
Peter Max and the Cosmos
After reading artist Peter Max's latest book, The Universe of Peter Max, and then reconnecting with him recently as I wrote about here, I related to his sharing that the cosmos has been his inspiration from an early age as well. The cosmos and clouds show up in many of his most loved artworks. The magical, mystical quality in his art, speaks loudly to so many I believe, because of this heavenly, cosmic influence.
Imagine my sheer and utter delight when I happened upon fellow whimsyist Gavin Pretor-Pinney's Ted talk, "Cloudy With a Chance of Joy". It currently has over one million views and is an absolute must watch!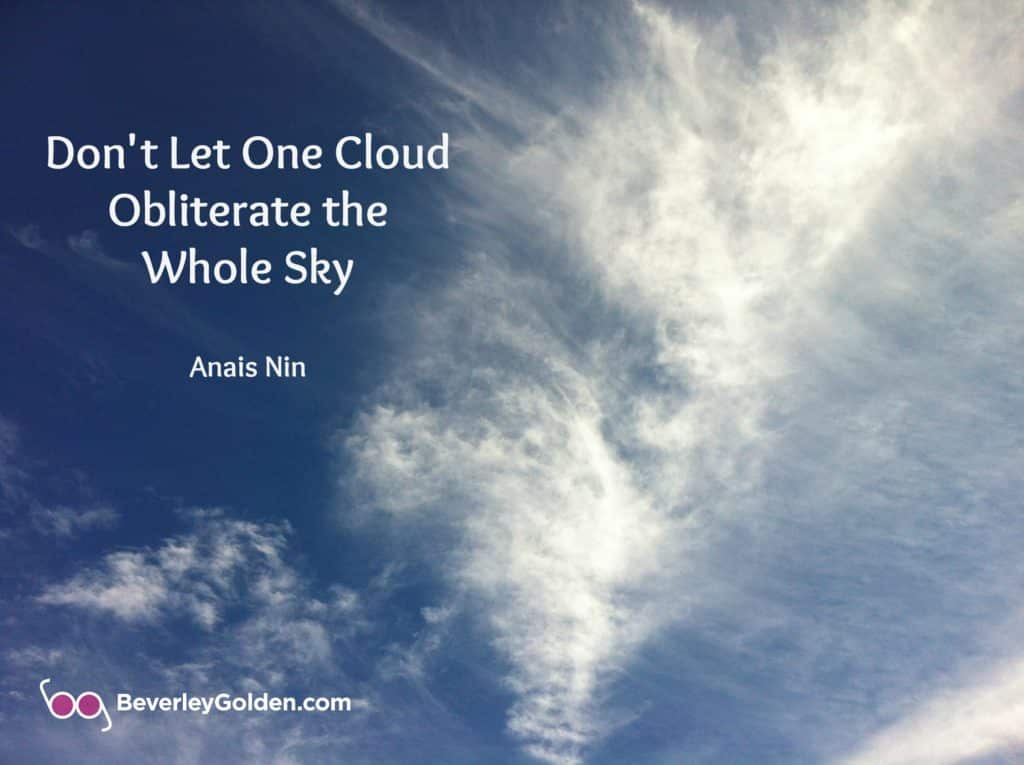 Worldwide Cloud Appreciators
Without a moment's hesitation from 'clouded' vision, I jumped at the chance to join his Cloud Appreciation Society and became part of a tribe of cloud watchers, currently 35,000 plus strong in over 100 countries around the world. Who knew so many others had this curiosity and fascination with clouds?  I felt relieved. An exciting discovery for me, finally dispelling the belief that I was virtually alone in my lifelong cloud passion. I'm still curious why cloud watching for adults, remains a nostalgic pursuit reserved for childhood.
Now proudly, I keep my eyes skyward, exploring and learning about a multitude of cloud formations, compliments of the official Cloud Spotter app on my iPhone. As I walk daily, with my feet not so firmly on the ground and head in the clouds, I experience a magnificent display of nature's beauty and am able to chronicle and share my individual view from down here. I'm awed by the spectacular photos fellow cloud appreciators from around the world share there too.
Heavenly Landscapes of Clouds
What never ceases to amaze me are the formations I see; formations that seem to relate directly to who I am. Elephants are a huge theme for me, (I'm a devoted elephant crusader), and they appear in the clouds everywhere, all the time. When I asked Pretor-Pinney via email, if he had any idea for the reason behind my continued elephant cloud sightings, he replied, "There is a long history of associations between elephants and clouds – mostly due to early Hindu myths about the creation of the world". Interesting. Personally, I believe that what shows up for you in the clouds, what you see, is what colours your life down here on earth. Think about what you see in the clouds. I couldn't agree more with him when he says that clouds are "the most diverse, evocative, poetic aspect of nature."
The World is Speeding Up
Ironically, in a world that is indisputably continuing to speed up, we realize that it's become increasingly imperative that we find our own personal ways to slow down. Arianna Huffington's book Thrive is in fact about "redefining success and creating a life of well-being, wisdom, and wonder", in spite of being inundated by perpetual stress that the business of modern day life almost demands.
Watching clouds, is the perfect past-time, an ideal antidote that offers us a way to slow down and find inner calm. As Pretor-Pinney says "It's like a bit of everyday meditation." And, "It legitimizes doing nothing". I'm now a dedicated cloud meditator.
In my personal experience, cloud watching is a lofty and healthy escape from daily, earthly life. Watching clouds offers us an easy way to reconnect with our wonder. It stimulates my creativity and puts me in touch with something that is simply…ineffable. Similar to creating art or music or writing, it connects me with my soul and brings me inner peace. "Doing nothing", never felt so good to me. I'm committed to doing it often.
I encourage everyone to 'look up' sometime soon and take advantage of this free, spectacular, ever-changing heavenly display available to us all, compliments of Mother Nature. You just might discover what you see above you, is breathtaking and beyond words!
What things help you slow down and bring you wonder in life?