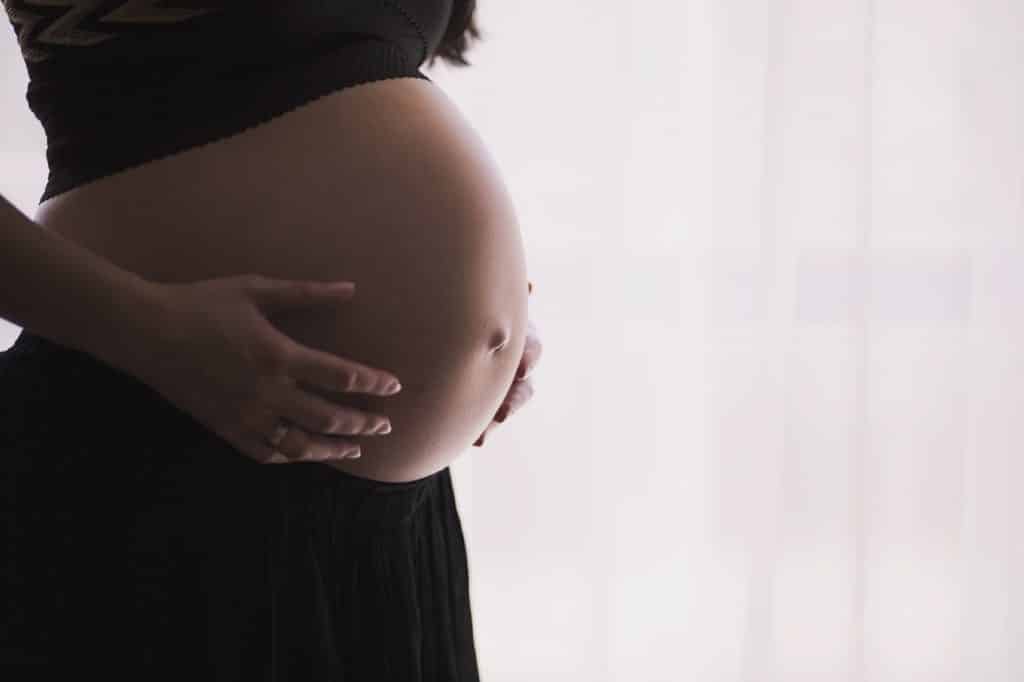 As a writer, I rarely know exactly where my next article will come from. Writing primarily when inspired to, new pieces are a culmination of things I see, read or that show up for me in often most unexpected ways.
My latest inspiration happened on one of my last days of walking the beach on my recent Florida getaway. As I walked watching the clouds above me, (where you'll most often find my attention), my eyes were drawn earthbound to a very pregnant woman in a neon orange bikini proudly displaying her "about-to-give-birth" belly to the world.
Comfort In Our Body
Her comfort at showing her body immediately took me back to earlier times, my mind traveling from one decade to another on a trip down memory lane. Similar to how my stories meander in my book Confessions of a Middle-Aged Hippie.
First stop was August 1991, where I was reminded of the infamous and controversial Vanity Fair cover shot of an almost naked Demi Moore, seven months pregnant with her daughter Scout. This cover, photographed by the legendary Annie Leibovitz, was "culture jolting", forever changing from that moment forward (against staunch outrage), what was acceptable to share and how we looked at the pregnant woman's body.
When Pregnant Was Taboo
Then I travelled back even further in time over 60 years to 1952, when a pregnant Lucille Ball tried to tell her husband she was expecting a baby on her widely popular television series I Love Lucy. The script for "Lucy Is Enceinte" is famous for having to dance around even saying the word "pregnant," as CBS deemed the word too vulgar for air. The result was the French word for pregnancy in the episode title.
This episode was considered scandalous at the time. Back then, Lucy and Ricky slept in separate beds and anything relating to the taboo subject of "sex", was never shown or mentioned. We've come a long way from those days for sure.
You've Come A Long Way Baby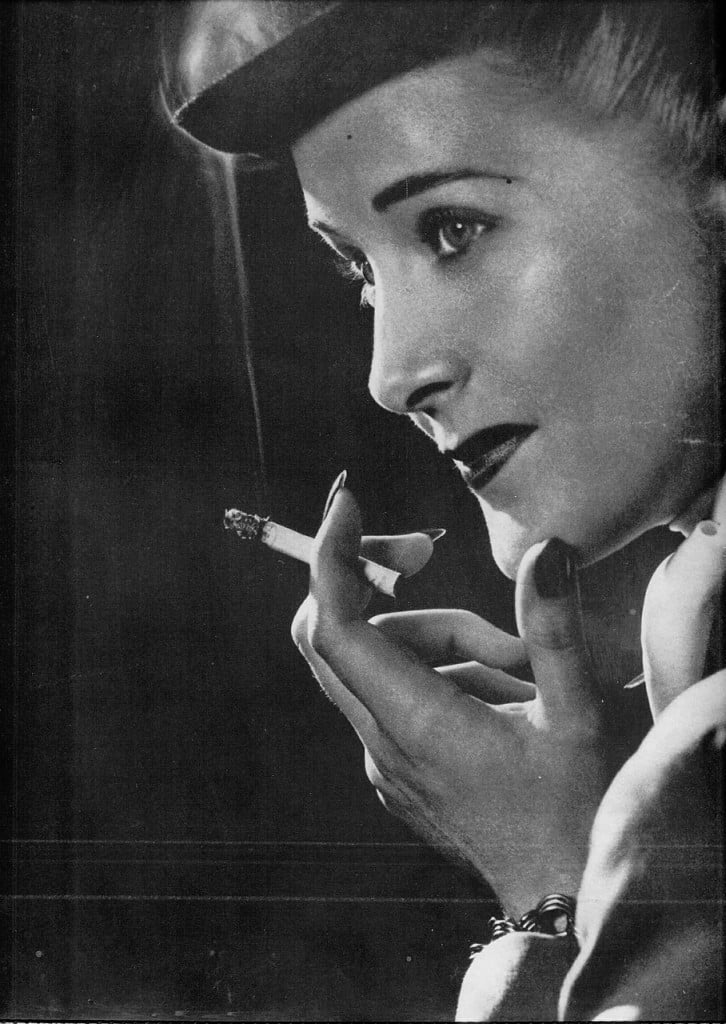 Then my mind shot forward to the very brilliant advertising campaign that surfaced back in the summer of 1968, hot on the heels of the Woman's Liberation Movement. For of all things, a cigarette brand aimed at women. Yes, smoking was still acceptable to both women and men, as the health concerns related to smoking that are so prominent today, weren't in the consciousness of most people back then.
Being a business/marketing major studying current advertising trends at the time, I clearly recall this unique campaign. After all, as one of only ten women in a class of four hundred male business students, a campaign aimed at women was revolutionary and immediately captured my attention.
Do you remember the rather tongue-in-cheek Virginia Slims commercials with their witty tribute to women and how far they had come? The tagline "You've Come a Long Way (Baby)–to get where you've got to today", became a mantra for women everywhere. The campaign was wildly successful on several fronts. It not only sold lots of cigarettes, but to this day remains one of the most famous ad campaigns in U.S. history. Its tagline became a national cultural catchphrase. Watching the commercials again online brought back memories, cementing how cutting edge and entertaining the message was for those times.
How Far Have Women Come?
It got me thinking of how very far we women have come. And then I questioned, "Or have we?" In researching my most recent article on beauty from the inside-out I realized that women are still seen (or at least they perceive that they are) for their physical appearance first and only very gradually are perceptions being shifted so that "smart" is just as important as beautiful.
Kudos to brands like Dove (the grandmother of them all, for their campaign for Real Beauty) and Always (#likeagirl) or Sport England (This Girl Can), for all making strides in sensitive emotional based advertising campaigns. All speak to women and girls, with the goal of bolstering their inner confidence and self-worth, knowing that our image and beliefs about ourselves are formed during those childhood and teen years.
Keeping it Real
Immediately I thought of the recent photo of supermodel Cindy Crawford that went viral on Twitter, showing her gorgeous body (with stretch marks from childbearing), in a bikini. The picture was applauded for being a stand for women, honestly reflecting what women look like. And it was both beautiful and real. It was a topic of much conversation and universally women embraced this realness which we rarely get to see. Keeping it real with no touch ups or photo shopping.
The Oscars as a Platform for Women's Rights
Fast forward a week, to the unexpected and now much talked about pointed Oscar acceptance speech by Patricia Arquette. She offered a timely message for us all, her speech being called "badass", something that not too long ago would ever have been accepted in the media anywhere. The podium became her platform to take a stand for women and women's rights, rights that have been a long time coming and still seem so far from happening. The impact of Arquette's message is still reverberating out into the world, as the equal pay bill has been stalled and blocked from passing by Republicans in the U.S. Senate. It's a reform that has truly been long overdue.
"To every woman who gave birth, to every taxpayer and citizen of this nation, we have fought for everybody else's equal rights," implored a fiery Arquette. "It's our time to have wage equality once and for all and equal rights for women in the United States of America!"
The crowd went wild and those of us witnessing from the comfort of our homes, caught the impassioned support of front row attendees Meryl Streep and Jennifer Lopez. Women themselves who command enormous sums for the work they do, yet still not even close to equal to their male co-stars.
Pay Inequality Between the Sexes
Then I remembered news from a few months ago, about the defaming leaked email correspondences of Sony Pictures co-chair Amy Pascal, which ultimately led to her firing. In an interview she admitted that women at the studio were being paid significantly less than their male counterparts. The equal pay issue on a higher playing field.
Pascal said the problem was much bigger than just her studio. "Here's the problem: I run a business. People want to work for less money, I pay them less money," she said. "Women shouldn't work for less money. They should know what they're worth. Women shouldn't take less. 'Stop, you don't need the job that bad.'" What about all the women who do need the job that bad? Who will stand up for them?
The Conversation Continues
As my beach walk was coming to an end, I stopped for a moment and smiled as I reflected on how far we women have come. Yes, we've come a long way 'baby' and I'm very grateful to have been here to be part of these advances women have fought for and made. I also know we still have a long way "to get to where we want to be". Keeping this conversation alive can only continue to move women one step closer to being recognized and respected as equals, regardless of—anything.
Love to hear your thoughts. In what ways do you see that women have come a long way and what would you love to finally see women recognized for?
As we all know, each of our daily lifestyle choices contributes to our overall health and vitality. For both women and men. I'm delighted to be a member of Dr. Christiane Northrup's health and wellness "Team Northrup" and our mission is to support people to live their healthiest most vital selves by creating personalized wellness programs. You're invited to take the True Health Assessment, as a place to start and to answer the question: How Healthy Are You?