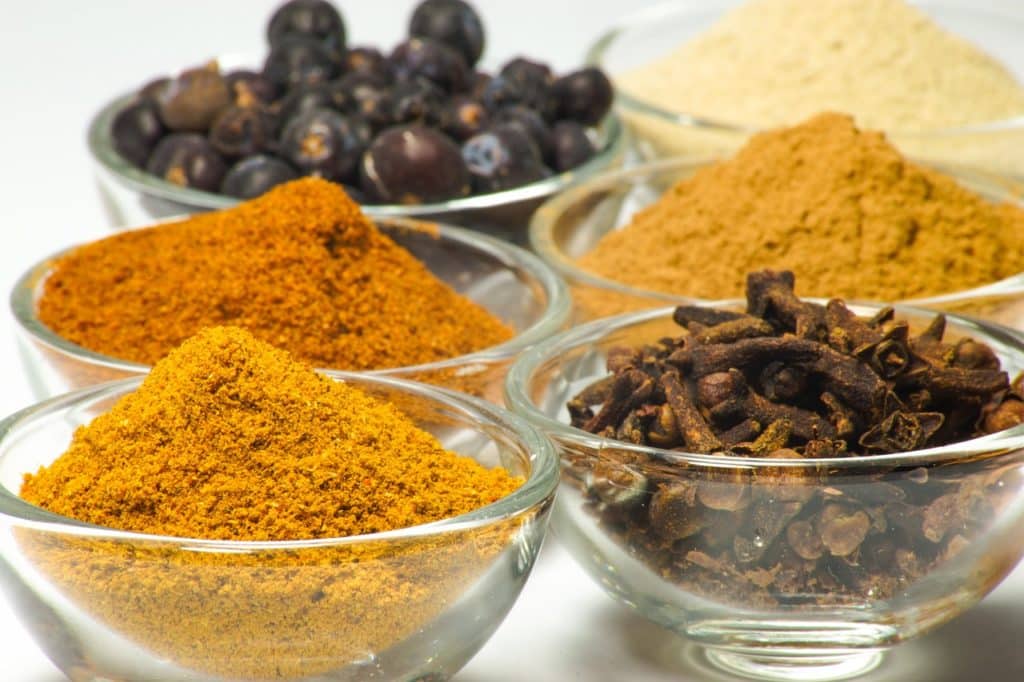 Have you been hearing the buzz about turmeric and curcumin lately? Why all the excitement and what are they?
Turmeric is a rhizomatous herbaceous perennial plant (Curcuma longa) and a member of the ginger family, native to southern Asia. Ongoing research has offered very promising results showing curcumin's wide-ranging healing powers in a variety of health issues.
Here are some of the reasons why it might be a great addition to your health protocol:
1. Powerful Medicinal Properties
What is turmeric? It's the spice that gives curry its yellow color and has been used in India for thousands of years as both a spice and medicinal herb. Recently, science has started to confirm what Indians have known for a long time… it really does contain compounds with medicinal properties.
These compounds are called curcuminoids, the most important of which is curcumin.
Curcumin is the main active ingredient in turmeric, possessing potent anti-inflammatory and antioxidant properties.
The challenge is that the curcumin content of turmeric is not very high. Only around 3% by weight. Most of the studies use turmeric extracts that contain mostly curcumin itself, with dosages usually greater than 1 gram per day. It would be very difficult to reach these levels just using the turmeric spice in your foods.
This means to experience the therapeutic benefits, you need to take it in a supplement containing significant amounts of curcumin. More about this later. Curcumin is fat soluble and poorly absorbed into the bloodstream, so it helps to take it with a fatty meal.
In Summary: Turmeric contains curcumin, a substance with powerful anti-inflammatory and antioxidant properties. Most studies used turmeric extracts that are standardized to include large amounts of curcumin.
2. Natural Anti-Inflammatory Compound
Another buzz word we hear in the health and wellness world today is inflammation.
Inflammation is important because it helps the body fight foreign invaders and also plays a role in repairing oxidative damage. Without inflammation, pathogens like bacteria could easily take over and harm us.
Although acute, short-term inflammation is beneficial, it can become a major problem when it becomes chronic or long-term and inappropriately directed against the body's own tissues.
All the latest research shows that chronic, low-level inflammation plays a major role in almost every chronic, Western disease, including heart disease, cancer, metabolic syndrome, Alzheimer's and the majority of degenerative conditions.
I wrote about this in "Health is Truly a Matter of Choices", as it's predicted that by 2020, chronic degenerative diseases are expected to rise to 73% of all deaths and 60% of the global burden of disease!
Anything that helps fight chronic inflammation offers potential in preventing and even treating these diseases. Right? Curcumin to the rescue! It actually targets multiple steps in the inflammatory pathway, fighting inflammation at the molecular level.
It turns out that curcumin is strongly anti-inflammatory and so powerful that it matches the effectiveness of some anti-inflammatory pharmaceutical drugs…without the side effects.
In summary: Chronic inflammation is known to be a contributor to many common Western diseases and curcumin can inhibit inflammatory processes.
3. Curcumin Increases The Body's Antioxidant Capacity
Oxidative damage from free radicals is believed to be one of the mechanisms behind aging and many diseases. Free radicals tend to react with important organic substances, such as fatty acids, proteins or DNA. Antioxidants are beneficial because they protect our bodies from free radicals.
Antioxidants are like superheroes, the compounds which can inhibit oxidation in both the body and in foods.
In summary: Curcumin is a potent antioxidant, capable of neutralizing free radicals, while also boosting the activity of the body's own antioxidant enzymes.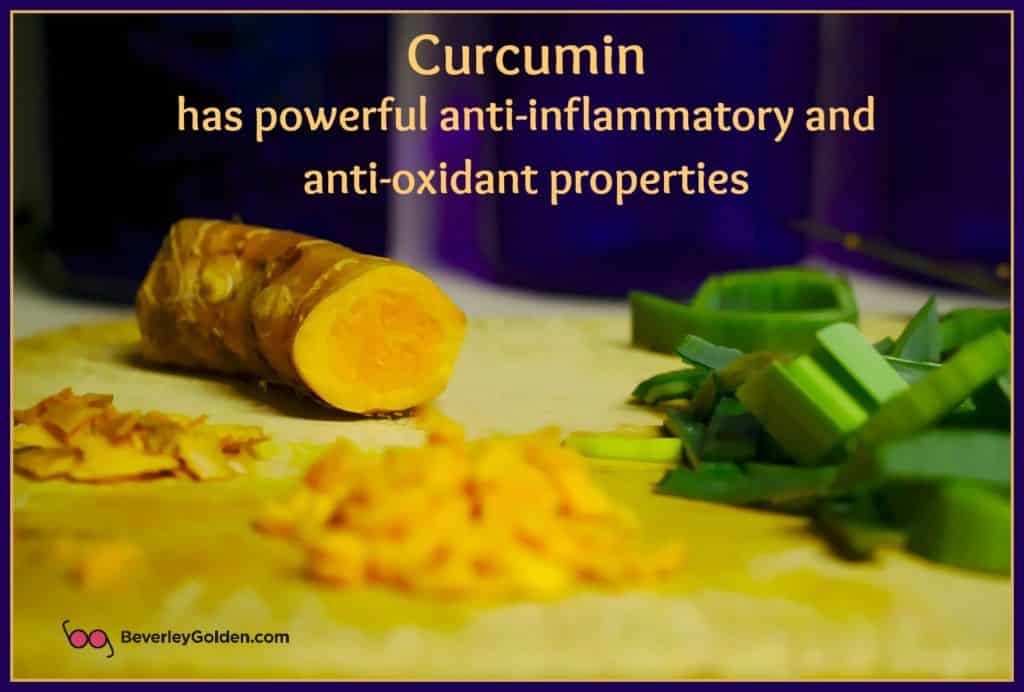 4. Brain Health
Years ago the belief was that after early childhood, neurons weren't able to divide and multiply. We now know that they can. Neurons are capable of forming new connections, but in certain areas of the brain, they can also multiply and increase in number.
A prominent driver of this process is Brain-Derived Neurotrophic Factor (BDNF), which is a type of growth hormone that functions in the brain. Many common brain disorders have been linked to decreased levels of this hormone, including depression and Alzheimer's disease.
Where does curumin come in? Interestingly, curcumin can increase brain levels of BDNF, and may be effective at delaying or even reversing many brain diseases and age-related decreases in brain function.
Although more testing is needed, it's possible that curcumin could also help improve memory and make you smarter.
In Summary: Curcumin boosts levels of the brain hormone BDNF, which increases the growth of new neurons and fights various degenerative processes in the brain.
5. Curcumin and Alzheimer's Disease
Following on from the above, Alzheimer's disease is the most common neurodegenerative disease in the world and a leading cause of dementia. Unfortunately, there's no reliable treatment available for Alzheimer's yet.
Preventing it from showing up in the first place is crucial. There may be good news on the horizon, because curcumin has been shown to cross the blood-brain barrier.
Inflammation and oxidative damage play a role in Alzheimer's disease, and as we now know, curcumin has beneficial effects on both.
Another key feature of Alzheimer's disease is a buildup of protein tangles called Amyloid plaques. Curcumin has the ability to clear the amyloid plaques and slow down the development of the disease.
In Summary: Curcumin can cross the blood-brain barrier and has been shown to lead to various improvements in the developmental process of Alzheimer's disease. More study is needed.
6. Heart Disease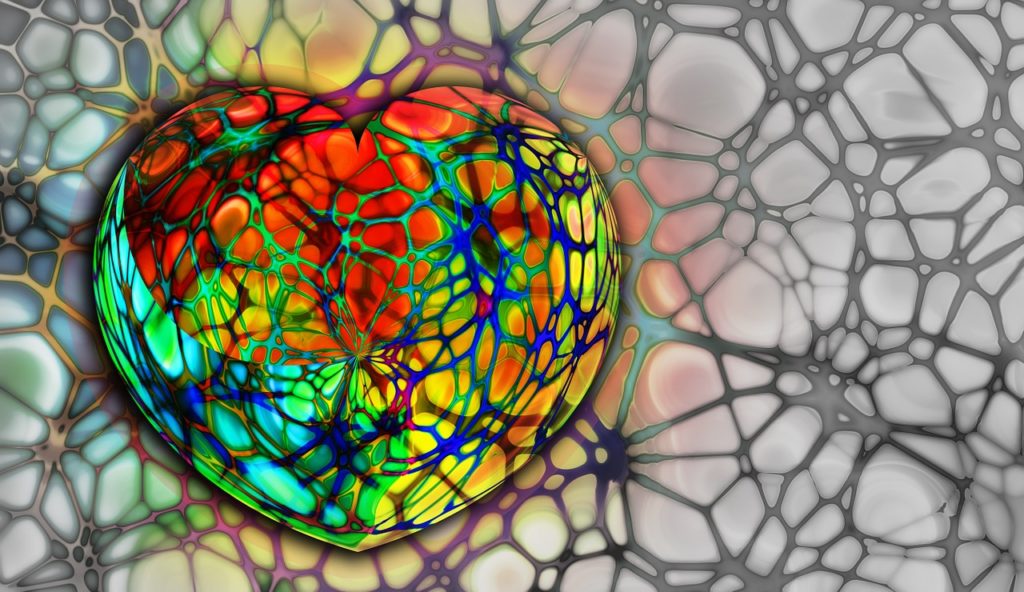 There is little surprise that heart disease is the biggest killer of both men and women today. Decades of study have continued to explore why it happens and how incredibly complicated it is. Studies have shown that curcumin may help reverse many steps in the heart disease process.
Several studies suggest that curcumin leads to improvements in endothelial function, the lining of the blood vessels. One study shows that it is as effective as exercise, another shows that it works as well as the drug Atorvastatin.
As mentioned, curcumin also reduces inflammation and oxidation, both known contributors to heart disease. In a study of 121 patients, those taking 4 grams of curcumin a few days before and after bypass surgery, had a 65% decreased risk of experiencing heart attack in the hospital.
In Summary:  Curcumin has beneficial effects on several factors known to play a role in heart disease. It improves the function of the endothelium and is a potent anti-inflammatory and antioxidant agent.
7. Cancer
There are many different forms of cancer, yet all tumors share things in common. Curcumin has been proven to greatly decrease the growth and development of cancer cells, affecting cancer growth, development and spread at the molecular level.
Multiple studies have shown that curcumin can reduce the growth of cancerous cells in the laboratory and inhibit the growth of tumours in test animals, although more study is needed on humans.
What's amazing is there's even some evidence that it may help prevent cancer from occurring in the first place. Especially cancers of the digestive system, like colorectal cancer.
In Summary: Curcumin leads to several changes on the molecular level that may help prevent and perhaps even treat cancer in the future.
8. Curcumin and Arthritis
Arthritis is a common problem in Western countries. Although there are several types, most involve some sort of inflammation in the joints.
As discussed, curcumin is a potent anti-inflammatory, so it makes sense that it could help with arthritis.
In a study of patients with rheumatoid arthritis, curcumin was shown even more effective than an anti-inflammatory drug. Many other studies have looked at the effects of curcumin on arthritis, showing improvements in various symptoms.
What does this mean? If you have arthritis and prefer a natural approach, curcumin might be worth trying.
In Summary: Arthritis is a common disorder characterized by joint inflammation. Many studies show that curcumin can help treat symptoms of arthritis. In some cases, it's proven more effective than anti-inflammatory drugs.
9. Curcumin and Depression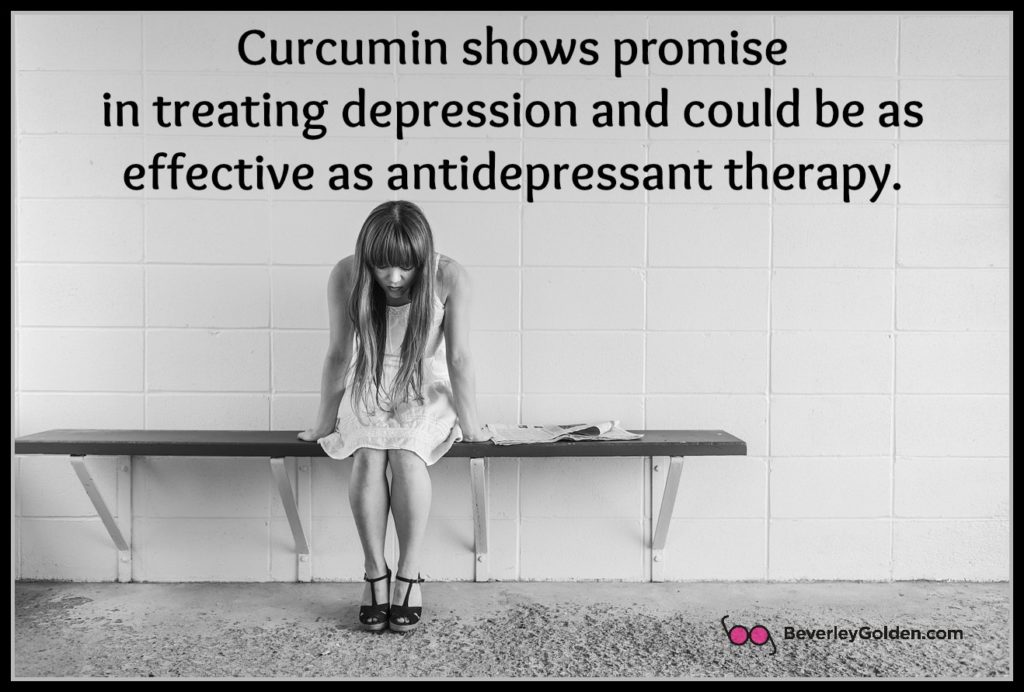 A recent article I read tweaked my interest. It reported that Curcumin has promise in treating depression, which seems pervasive in society today.
Curcumin is as effective as an antidepressant, according to one small study.
It's well-known that depression is linked to reduced levels of brain-derived neurotrophic factor (BNDF) and a shrinking hippocampus, a brain area with a role in learning and memory. As curcumin boosts BNDF levels, it can potentially reverse some of these changes.
There's also some evidence that curcumin can boost the brain neurotransmitters serotonin and dopamine.
One 2015 study of 108 patients investigated the supplementation of 2,000 mg curcumin daily for six weeks alongside antidepressant therapy. Researchers found there was a significant reduction in depressive symptoms, along with improvements in brain chemistry parameters as well!
In Summary: Studies show that in depressed patients, curcumin is as effective as antidepressant therapy in alleviating the symptoms of depression.
10. Curcumin and Aging
Makes sense that if curcumin can really help prevent heart disease, cancer and Alzheimer's, then this would have obvious benefits for longevity. Right?
Curcumin has become a popular anti-aging supplement, as a result. With its proven impact on oxidation and inflammation, (both playing a role in aging), perhaps curcumin has positive effects beyond just disease prevention.
Curcumin and You
Something important to note. Not all curcumin supplements are created equal. Only a few types of curcumin are well absorbed by the body. Meriva curcumin, (used in all USANA products), is a unique curcumin extract that is significantly better absorbed than other curcumin extracts. The other is BCM-95.
So what do you think? Is curcumin something you'll consider adding to your health and wellness protocol?
As a health and vitality consultant, I'm here to support you in optimizing your health and wellbeing. If you see how Curcumin would benefit you and your health, I'd love to share some outstanding products with you!